Greetings all,
I picked up a flare gun at an event because it peaked my interest.. allegedly third reich, good condition and it is double barreled. The man I bought it from inherited it from his dad, who received it from a WWII vet. Hopefully I didn't get beat up because I paid $175 for it. I don't know the first thing about flare guns so please excuse my ignorance.
Here's the facts... there are eagles but no swastikas on this thing. They have not been pinged out, its clear that they weren't stamped on it to begin with. On the topside of both barrels there is an eagle and above it is a circled 4. There is one eagle stamp that looks just like the pre war eagle with the letter "2" under it. The manufactorer code is "fzs" and the year of production is "1941". The serial number is stamped on the frame and under the barrels (thus the gun is matching). There is another code; "Fl.24483" on the frame. Grips are black bakelite. Metal is very smooth and the bluing is very dark but worn in some places, and some pieces are not blued. The trigger is in two parts and can be fired one half at a time or both as once. Safety switch is marked F and S, there is a switch on the back for the two barrels, marked L and R (for links and recht/left and right).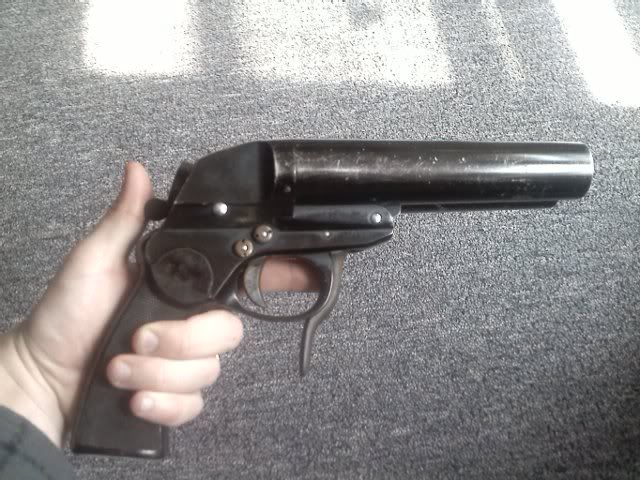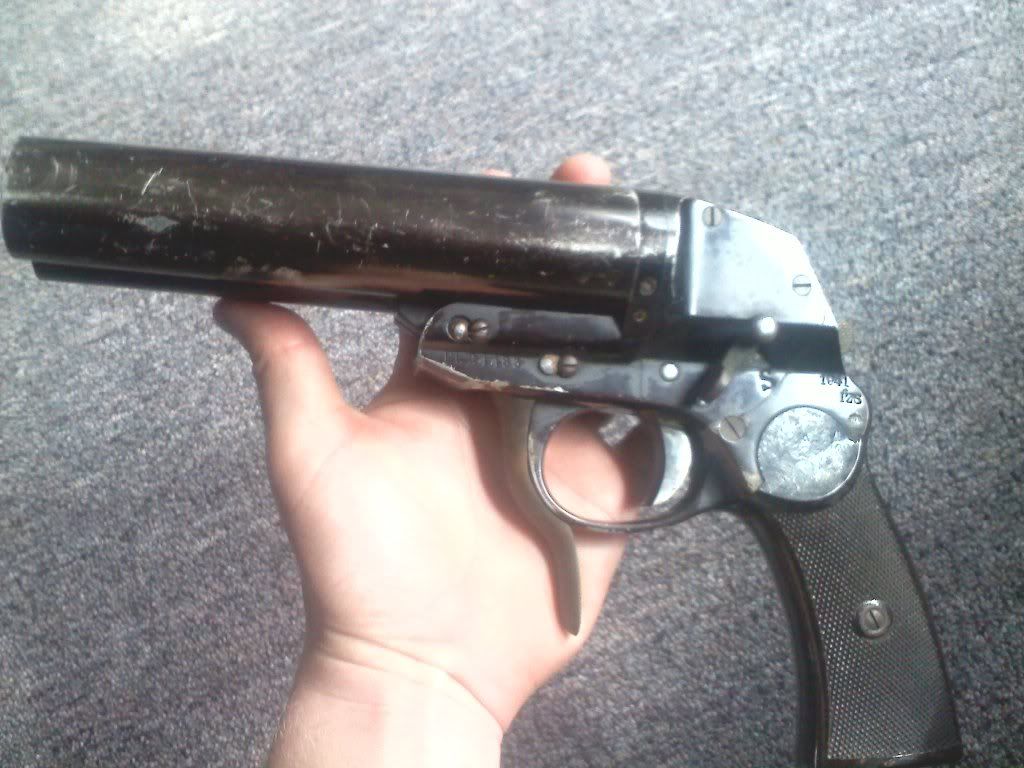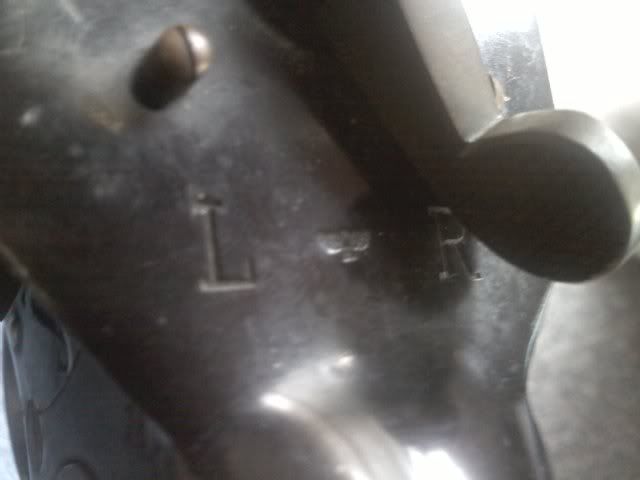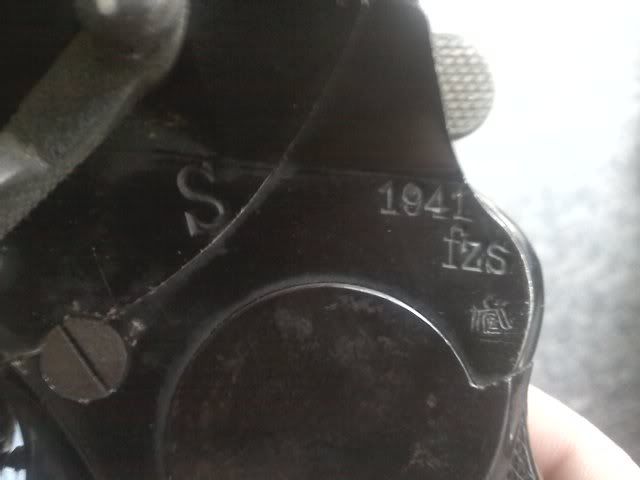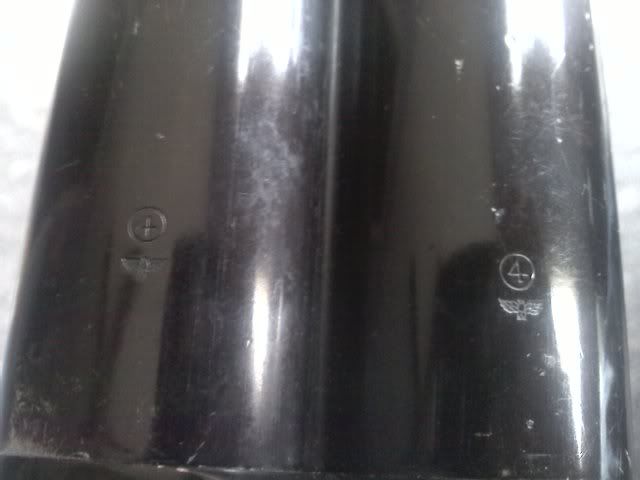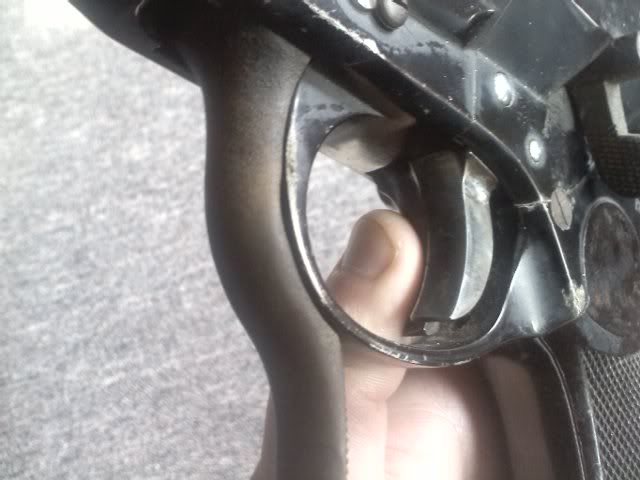 Thanks guys! If you could let me know what it is and some history and what it could be worth I would really appreciate it!