Hi,
I have just joined your forum and hope you can help me with a tunic I recently purchased. I bought it unseen from a local auction house. I can see it is absolutely genuine but I'm not expert on german uniforms!
It has been debadged but there is the remains of some stitching under the collars, on the right arm and the shoulder boards are missing..even the label has been removed!
What is unussual I'm told is:
There is no mark, stitching or fading for a chest eagle
There is stitching on the right arm, in line with the top of the chest pocket
There are only two belt loop holes instead of 3
Can youhelp me identify the missing insignia and actually help me find originals to replace them?
Can anyone tell me more about the tunic and what type of soldier wore it?
Many thanks in advance and here are some photos: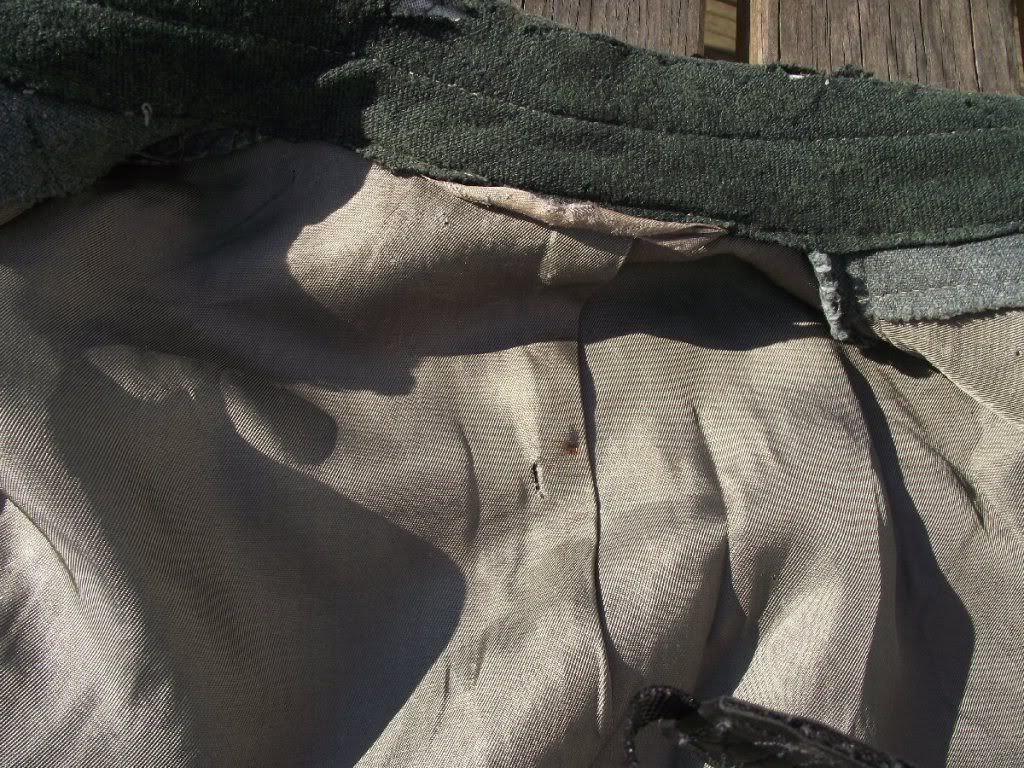 >
>
>
>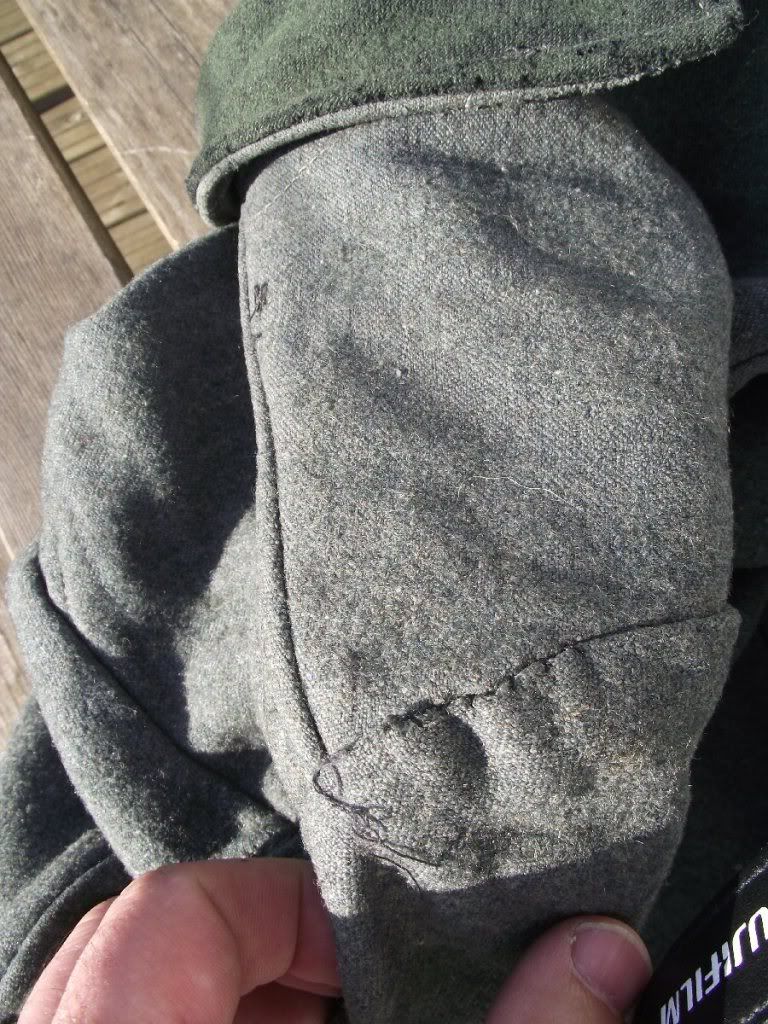 >
>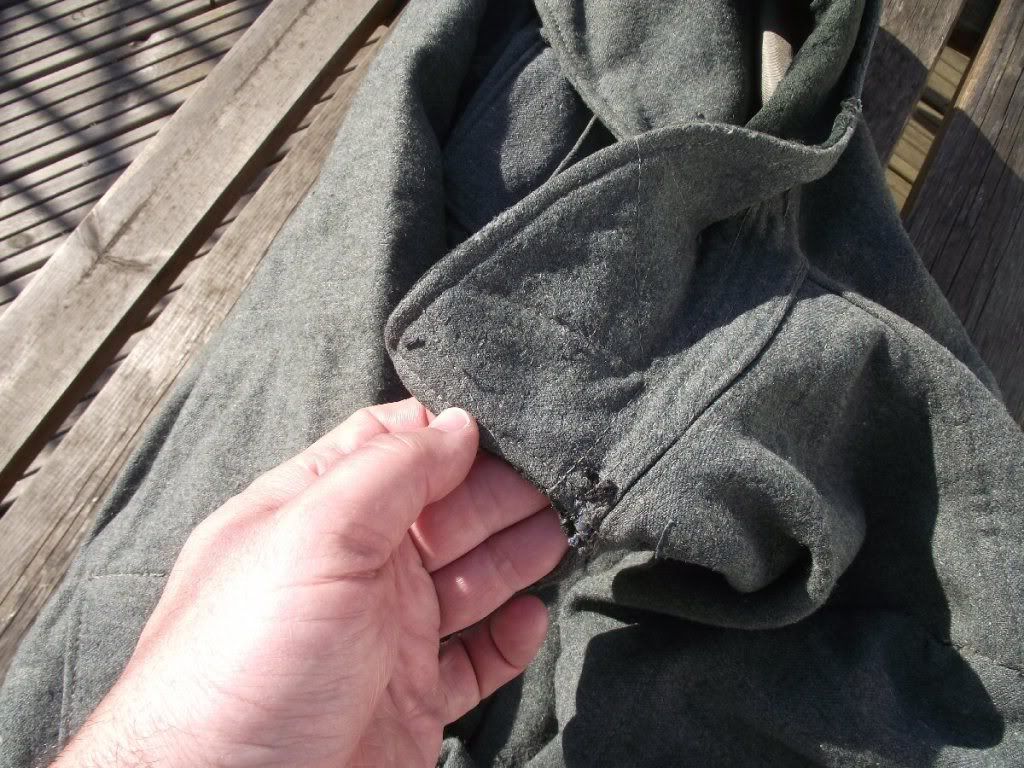 >
>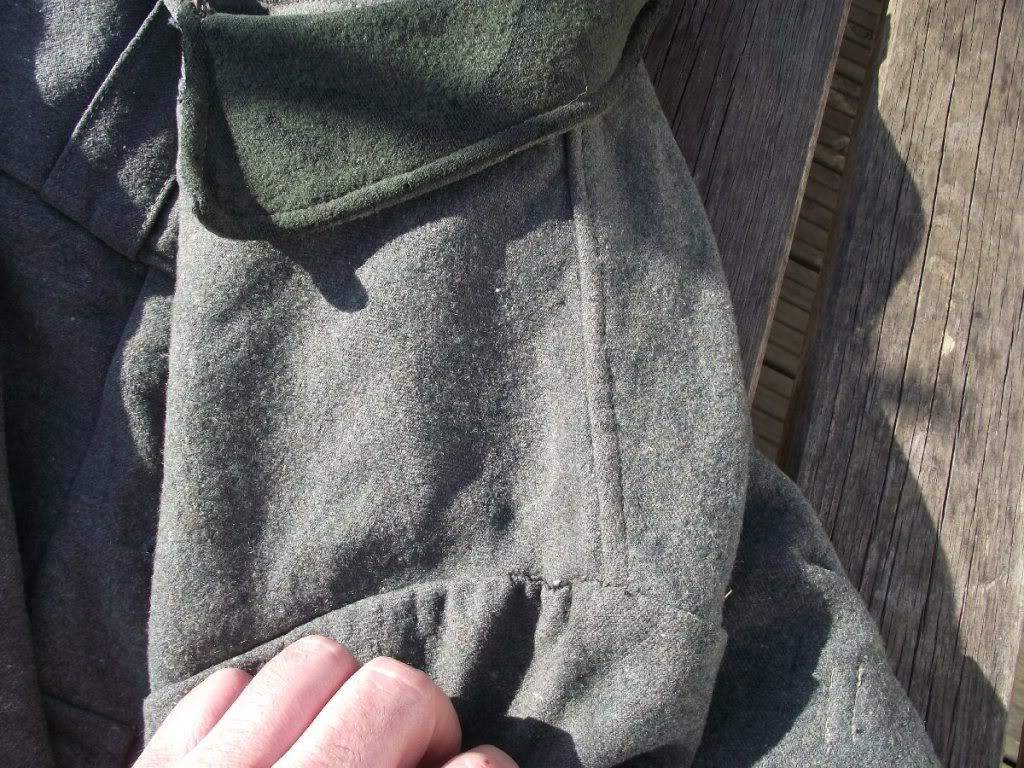 >
>
>
>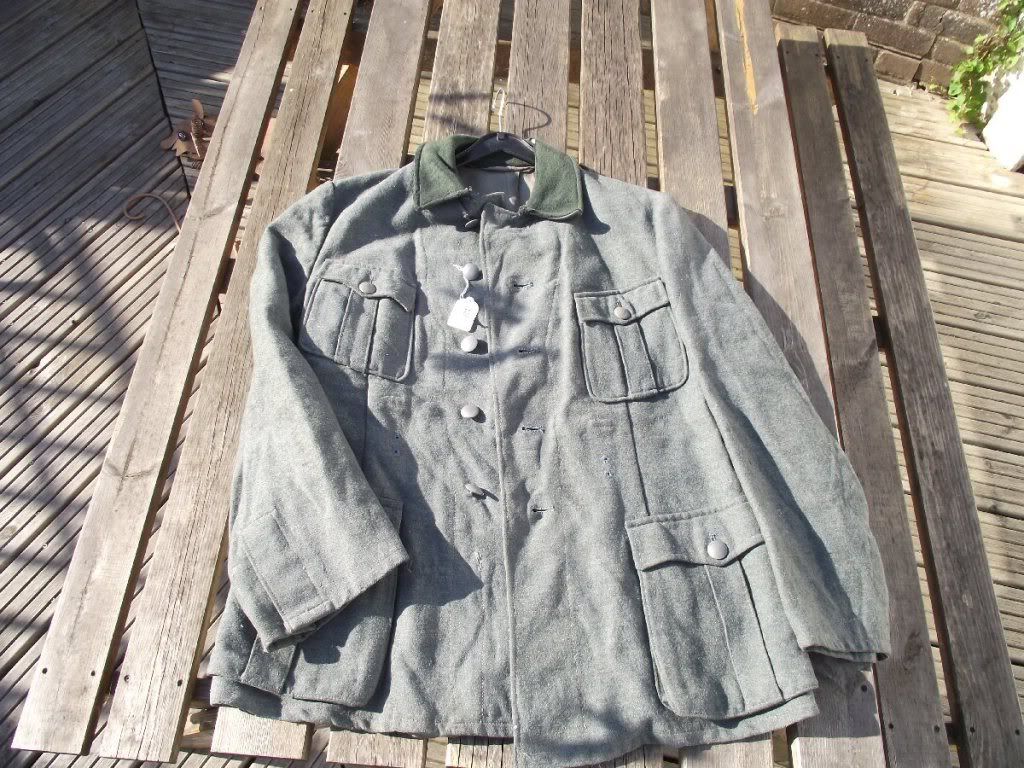 >
>