Hello everyone!
I'm new both to this forum and collecting militaria. I have some small stuff and then this compass i bought while on vacation in Bulgaria. I just wanted to hear your opinion on whether it's real or (hopefully not) a fake. The seller had several compasses and when I asked about it's authenticity he showed me some other compasses with "real" outsides, but with replaced, new compasses inside. The compass works and has a sundial on top of it, that shows you the time when you are facing north.
I tried to google it and found out about the Krupp fabric, that they made, for instance the Tiger tanks and used slave workers, but not much more since most links found were in German.
The D.R.P. mark should stand for "Deutches Reichs Patent" if I'm not mistaken.
Does anyone know what the little lever near the "S" is used for? I guess that it might be there so that you can remove the compass from it's shell, but I dare not pull it hard enough
If you might know anything about this item, I'd be very interested in knowing it.
Thanks on beforehand
Sam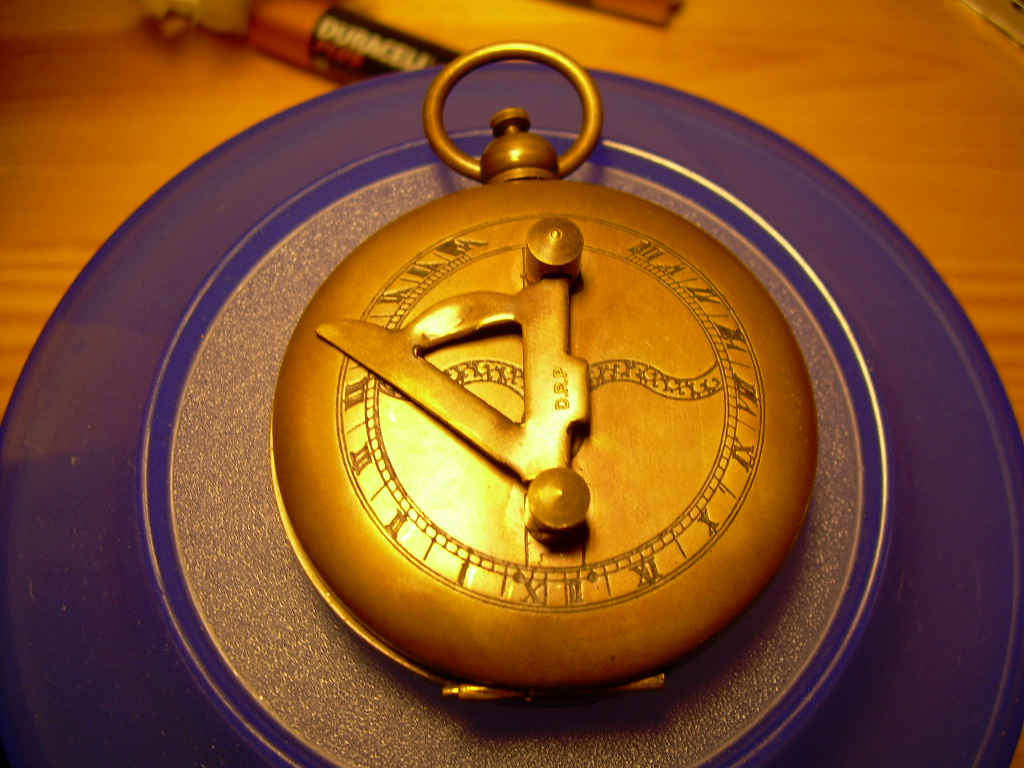 Front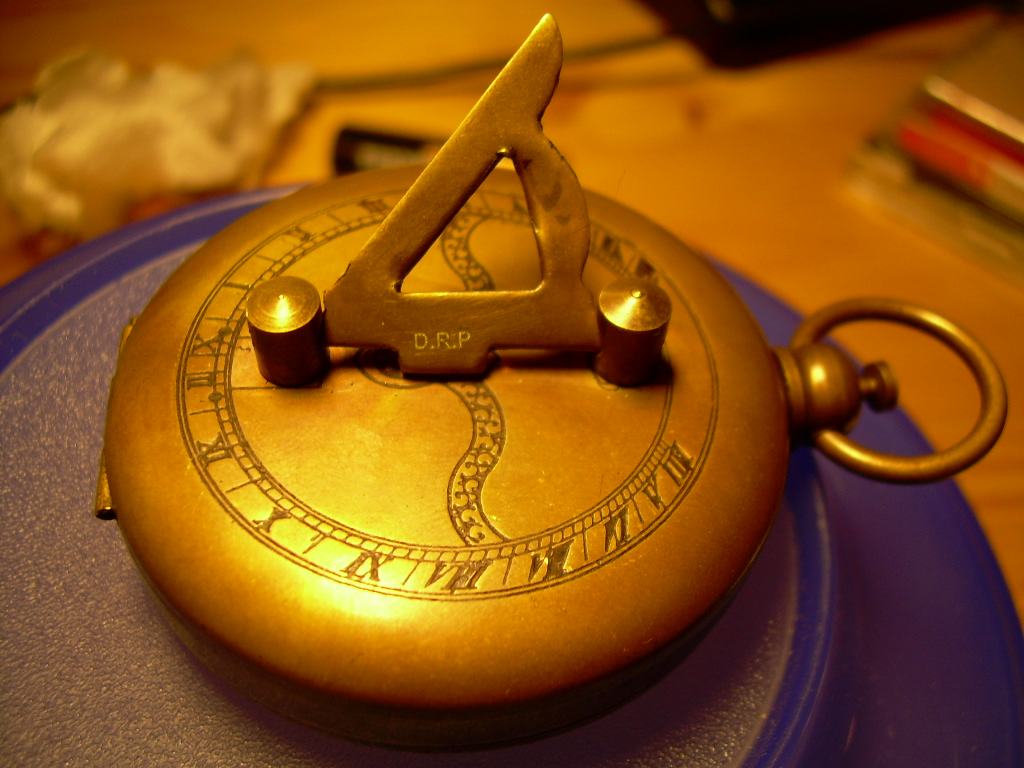 D.R.P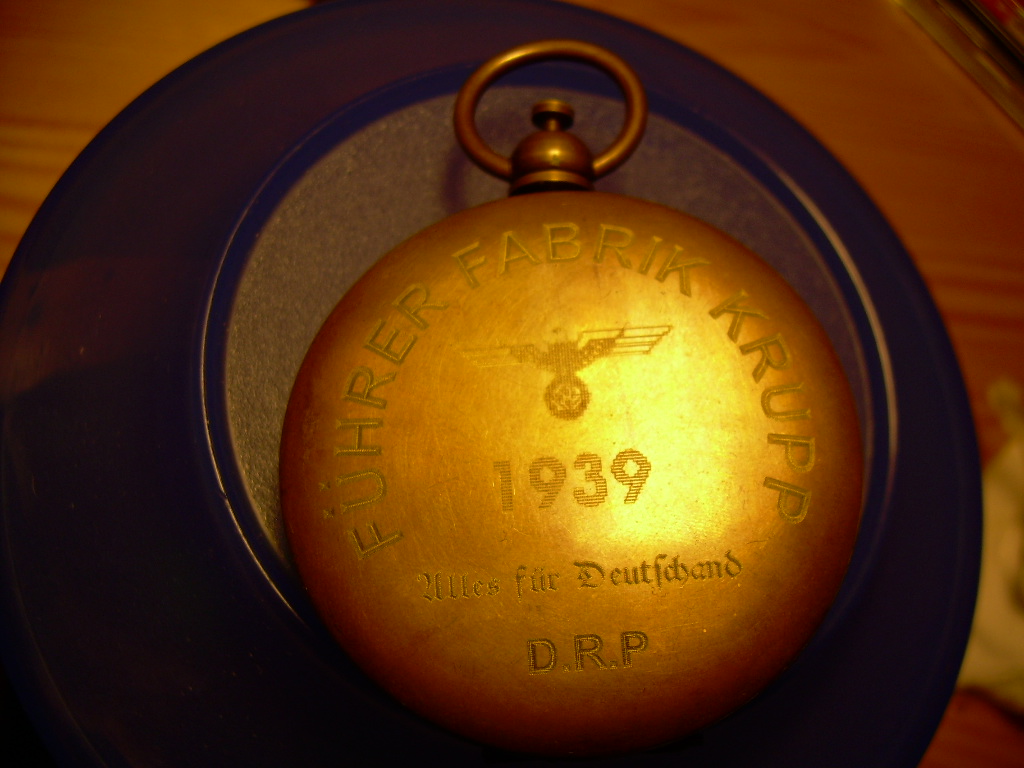 Back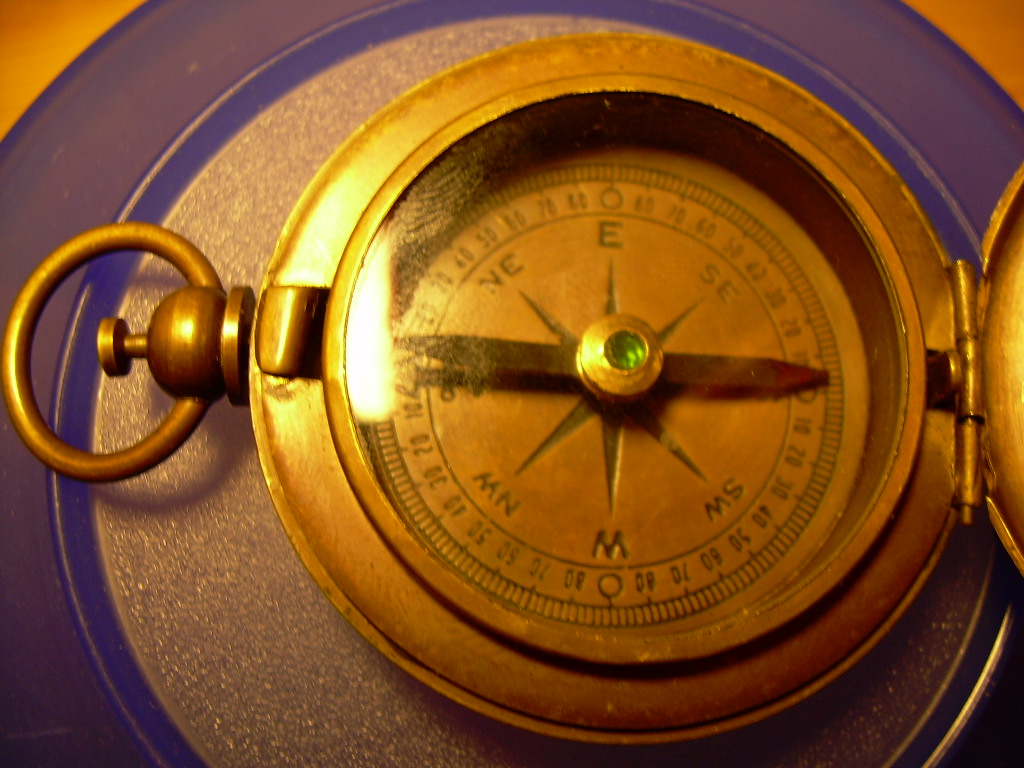 Inside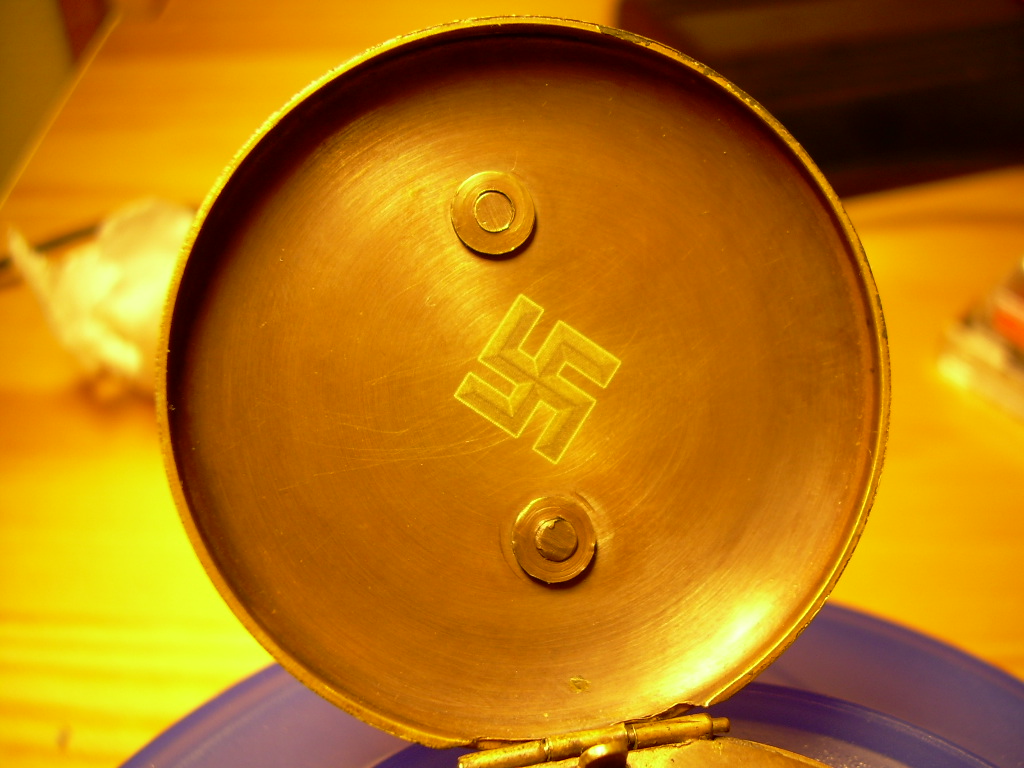 Inside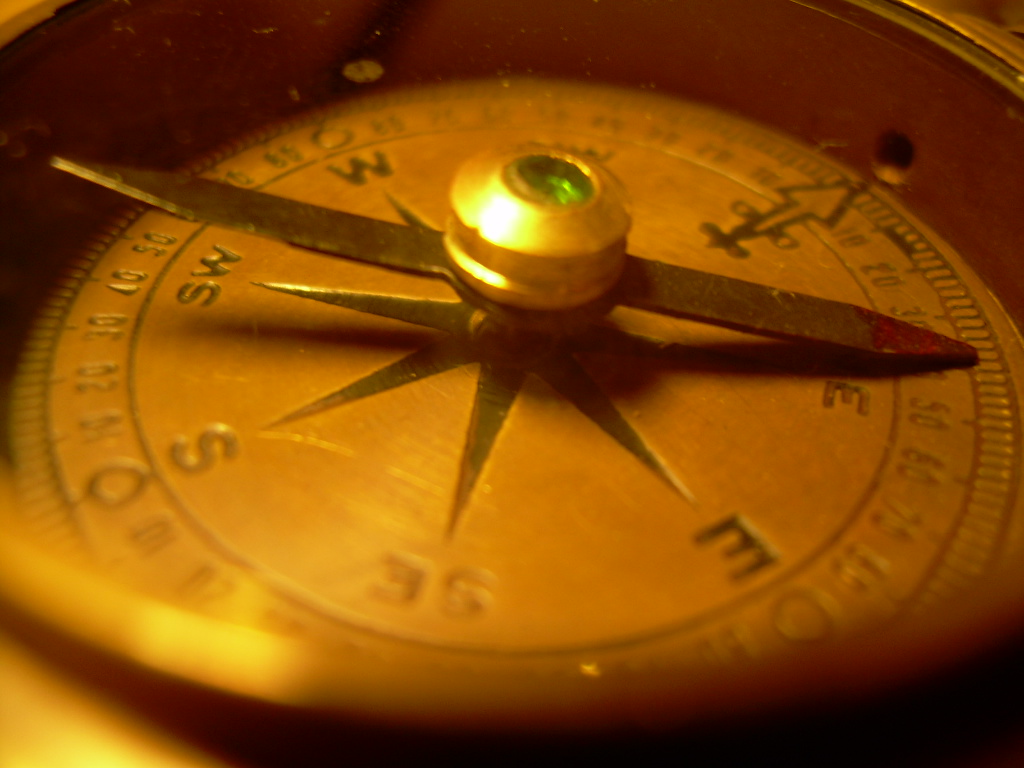 Close-Up