I've found this chart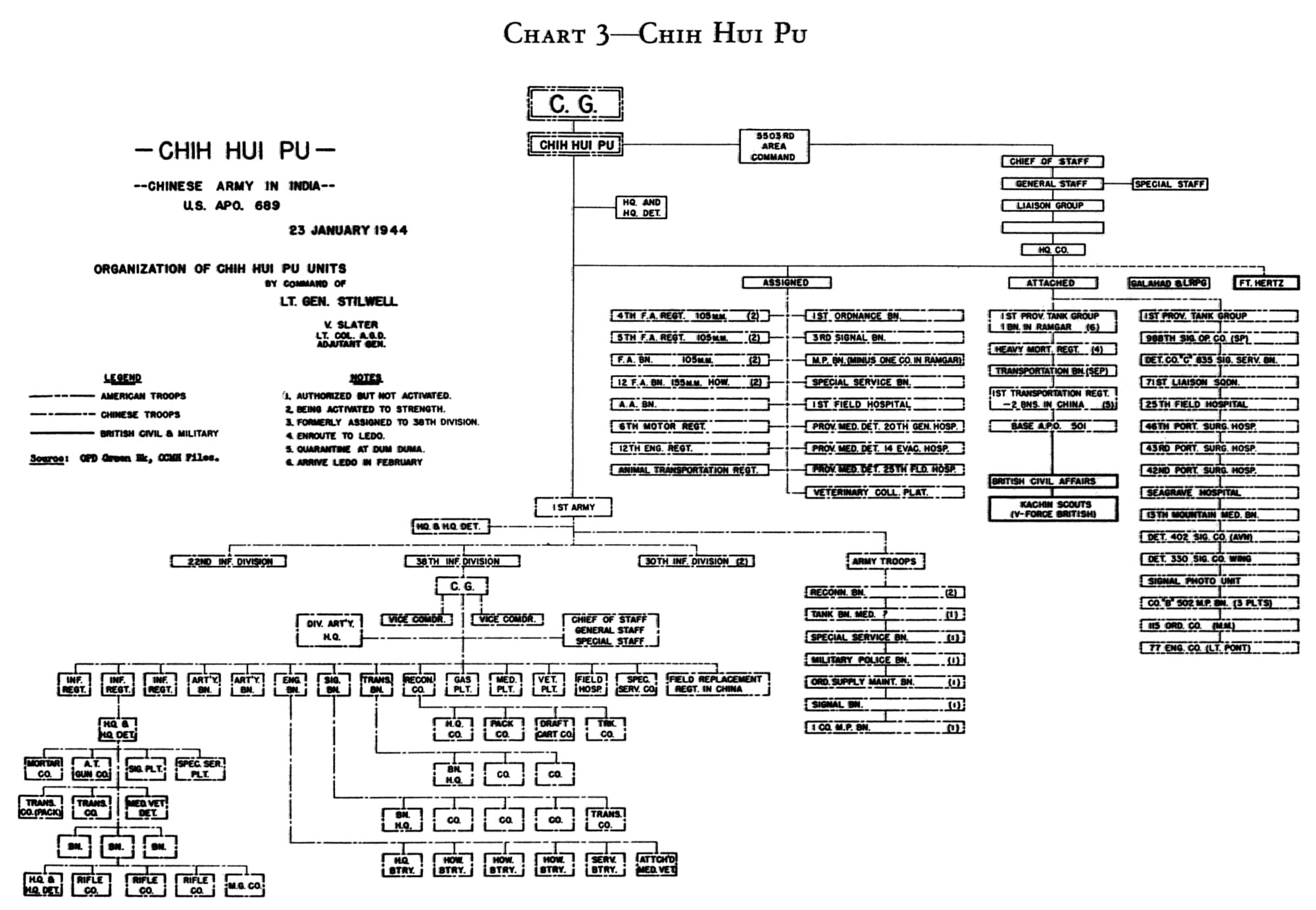 But what about company level and below?
Was it the regular US organization because of the US training?
The source where I got the chart states
The battalion had 27 Bren guns, 51 submachine guns, and 18 60-mm. mortars. The machine gun company had 8 heavy .30-caliber machine guns.
The equipment makes me believe that it must be some other kind of organization.
Grateful for any information or ideas where I might find it.