I've noticed that many Chinese KMT uniforms look very similar to their Japanese counterparts.
Chinese Kuomintang: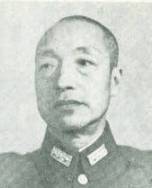 Imperial Japanese Army
The older M90 Japanese uniform had the rank bars on the shoulder, however, the M98 uniform displayed them on the collar, as shown above. Does anyone know which came first? The Chinese or Japanese style? Did either one copy the other? Regards!