Greetings to all!
Foto shows on left, Fregattenkapitan Hans Cohauz with Kptlt. Karl-Heinrich Harlfinger of U 269 sometime in 1943 at Bergen.
I have never seen a clear foto of Harlfinger so if anyone can confirm my thought, please comment.
Karl-Heinrich Harlfinger committed suicide on 21 March 1944 (Busch & Röll, 1999). He was a member of Crew 1935 but his commissioning as a Leutnant zur See was delayed, resulting in his promotions through the officer ranks being with Crew 1936.
Harlfinger shot himself in Hotel Majestic in La Baule, France. He was actually a life-affirming man who contracted a sexually transmitted disease. Commander of the 6th Flotilla - Carl Emmermann - decided to pass on punishment for the matter. Harlfinger feared military punishment and service dismissal and stigma and decided to end his life.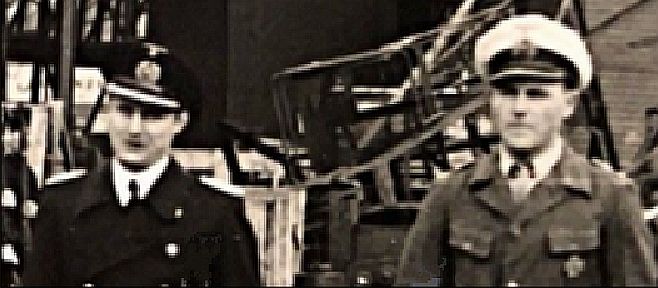 Christmas greetings to all menbers and many thanks to all who have helped to answer some of my postings
YNWA
Nobby