The question we'll

never

know is - how the Sealion-period FJ would have compared in battle to the Young Soldier companies, the holding battalions, the units rebuilt after Dunkirk, etc...

And if Operation Sealion had taken place as planned we

still

would not know - or only to a very limited extent - because the FJ would mainly have been fighting the New Zealanders and the troops of 1st and 2nd (London) Brigades, which did not fall in any of the above categories
The operative word being, of course...
mainly
. Not that the Second Echelon NZEF was exactly battle-hardened...
Parts of the 6th (Home Defence) Battalion of the Buffs, which was based in Folkestone and (apparently) provided companies to guard Hawkinge and Lympne on a rotating basis would have been involved, probably.
We can of course, ALL trade in probablies - as in, given everything else that would be happening between Folkestone and RAF Lympne on S-Day...they're hardly going to be sent to somewhere where there was nothing happening...
for the first few hours of S-day
...
Until
any attack on RAF Lympne commences - all it is is an ELG reporting FJ falling
somewhere
to the north/north-east of its location. The defenders on the perimeter at Lympne are going to be more concerned with the wonderful view of events
down below
that their positions afford them...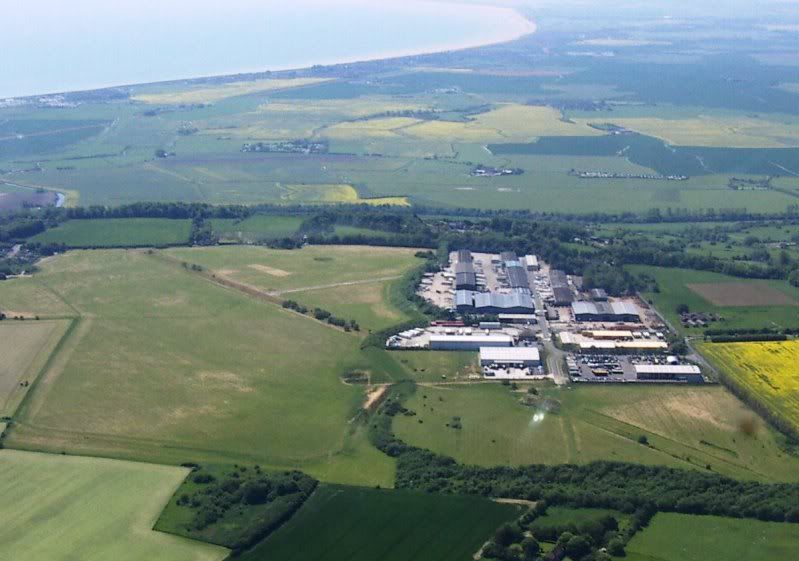 ...and the FJ that landed
below
their location, to attempt to secure a crossing over the RMC.
If anything - those elements of the 6th Buffs would be turned out at
Hawkinge
...as the FJ blocking force landing behind Folkestone would have landed within sight of Hawkinge...or - into the defence of Folkestone/Sandgate or Hythe.