peeved

wrote:

↑

23 Feb 2021 20:56

Maybe like this from

http://armchairgeneral.com/rkkaww2/gall ... es_GAZ.htm

(My anti-virus software gives a phishing warning for that link)

Rifle-machnine gun battalion of the 9th Motorised Armored Brigade. Mongoliya, 1938. There is a staff bus GAZ-AA on the left

Markus

Edited: Phishing warning added.
Hi Markus,
The picture is from "Frontovaya Illustraciya" magazine which is notorious with its wrong captions.
If it is GAZ, it might have been one-off. Could be GAZ, I agree, but the Japanese weren't away so it could be captured Japanese vehicle also. At least the number plate isn't Russian, civilian and military either. True, Japanese it isn't too.
Again, I'm ready to agree it is GAZ but the picture still raises questions. Here it is, from the magazine and with the original captions: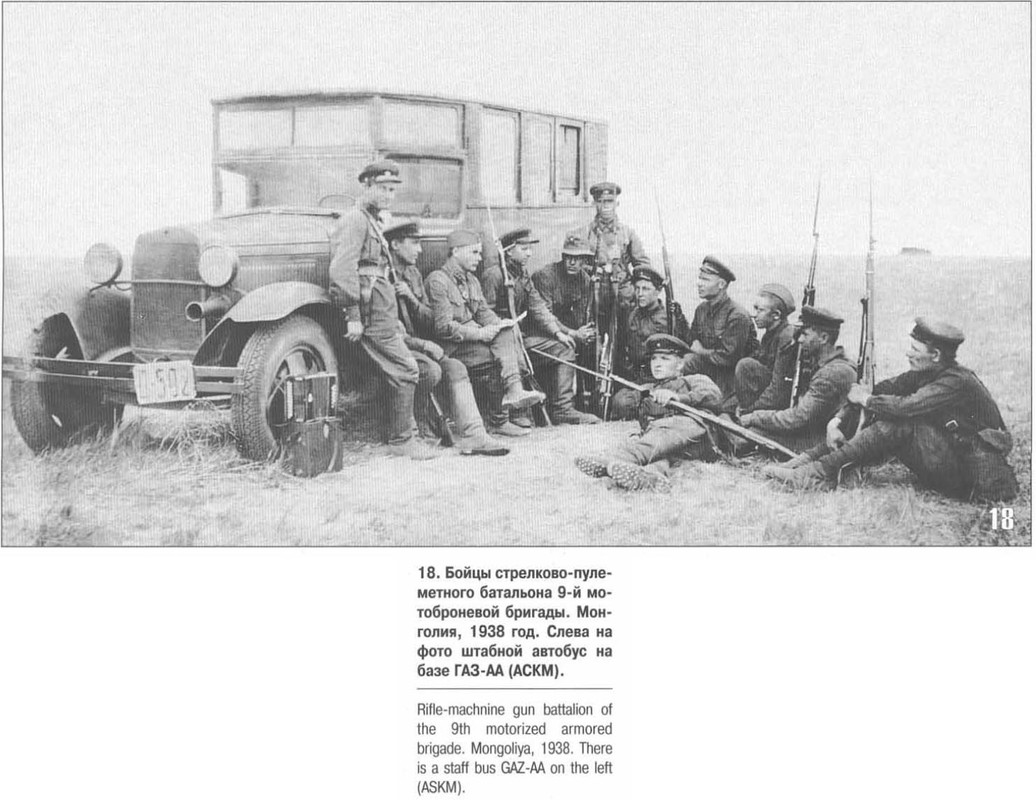 By far it is yet another beautiful example of the usual setup "Idiots hide as many details as they can". Nevertheless, note the bus, or whatever it is, is nailed as GAZ-AA. But why not GAZ-AAA, may I ask? Can you see a single rear axle there because I can't?
BTW, isn't the triangle on the left fender of the bus we try to ID a French tactical sign?
Cheers!