In the mentioned book there is a document with the following caption:
Part of the daily log from a German security unit in the Crimea, for March 17, 1942. Note the numerous notations for "Juden Akten" or Jewish Action, indicating liquidation operations against local civilians. The banality of evil is quite evident on this piece of bureaucratic memorabilia, with the most interesting touch being that the Germans actually used a stamp for ethnic-cleansing activities.
(NARA)
And this is the document: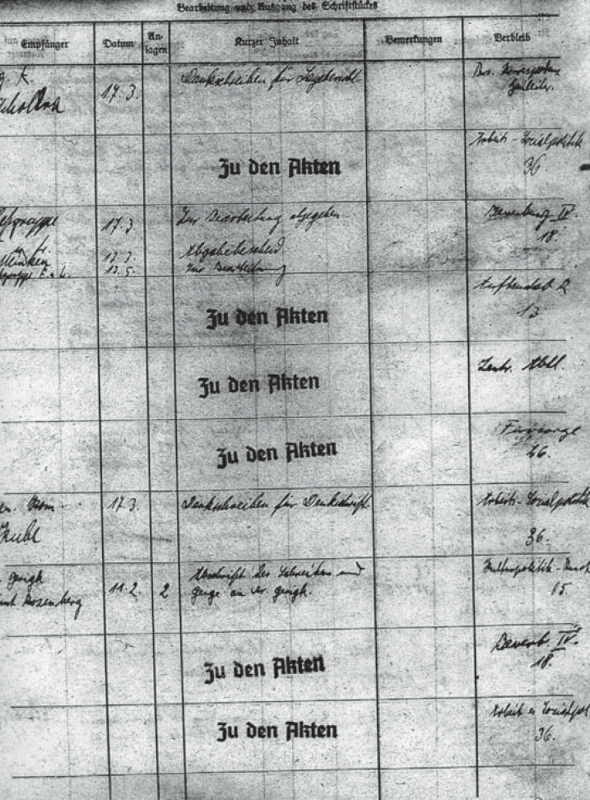 Well, I am not an expert in german language but I guess that in the document it reads
"zu den akten"
and not "juden akten" translated like "jewish action"
Somebody could translate the meaning of "zu den akten" I guess that it means something about documents.
Many thanks.