Dear members,
This tourist brochure with 10 signatures is in my collection. I got the opinion of several people, that this piece is an original.
Now I want to identify the signatures with your help (If possible).
4 Signatures are already identified:
1. Karl Fiehler (center)
2. Oskar van Ginkel, Generalleutnant (lower center)
3. SA-Brigadeführer Hans Glück (lower left corner, in green)
4. SA-Brigadeführer Albert Schönborn (upper left corner)
Here are the unidentified signatures: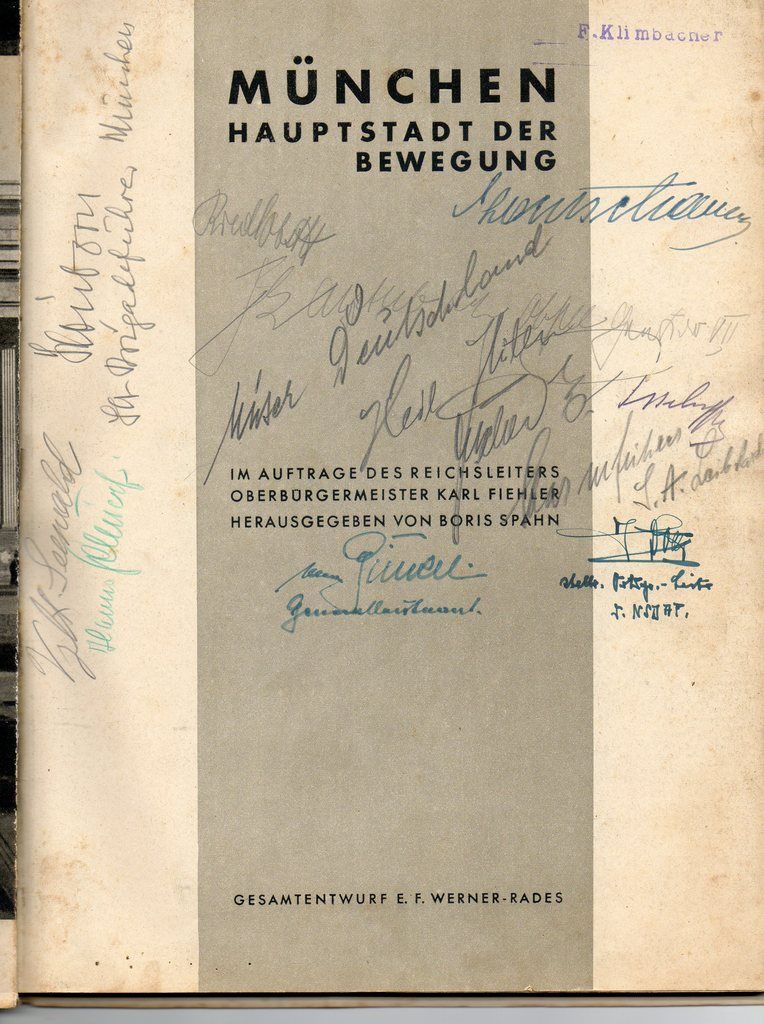 1. Maybe Krudlofft?
2. Muloff?
3. Something with Wehrkreis VII?

I tried making it more visible in Paint.

4.No idea...

5. A stellvertretender Ortsgruppenleiter, but who?
6. Seewald... but his first name?

Thank you and all the best,
Nicolas