just

Member
Posts: 361
Joined: 26 Aug 2010 05:50
Hello
do you know this badge ?
thanks for answers
cordially
Didier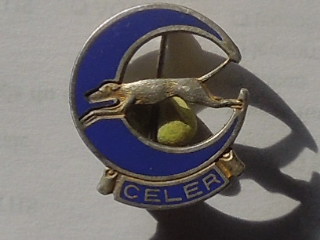 ---
just

Member
Posts: 361
Joined: 26 Aug 2010 05:50
---
Trackhead M2

Member
Posts: 1004
Joined: 24 Mar 2012 16:48
Location: North Utica, IL
Dear D,
It is definitely a WW 2 made crest by the clasp pin instead of posts and clutch backs. I bet they were equipped with M-8 scout cars,hence the pup on the crest. To see a one in action go to robertsarmory.com.
Strike Swifly,
TH-M2
---
just

Member
Posts: 361
Joined: 26 Aug 2010 05:50
thanks TH-M2
cordially
Didier
---
---
Return to "Other WW1 & WW2 Militaria"
Who is online
Users browsing this forum: WebMeUp [Bot]