Pics I have never seen before
....
I found these on the website
http://www.ww2gravestone.com
, and I had never seen them before. The picture credit goes to Rochus Misch...unfortunately, this is as large as I can get them.
Does anyone know if these can be found anywhere else in higher definition? I would be interested in seeing a close-up of Hitler's desk and it's collection of ephemera...
Hitler's desk...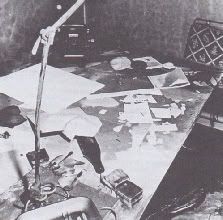 Exterior exit views...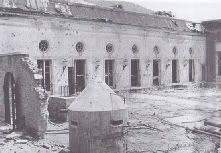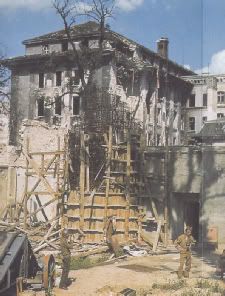 Rob