It sure got crowded up there on occasions.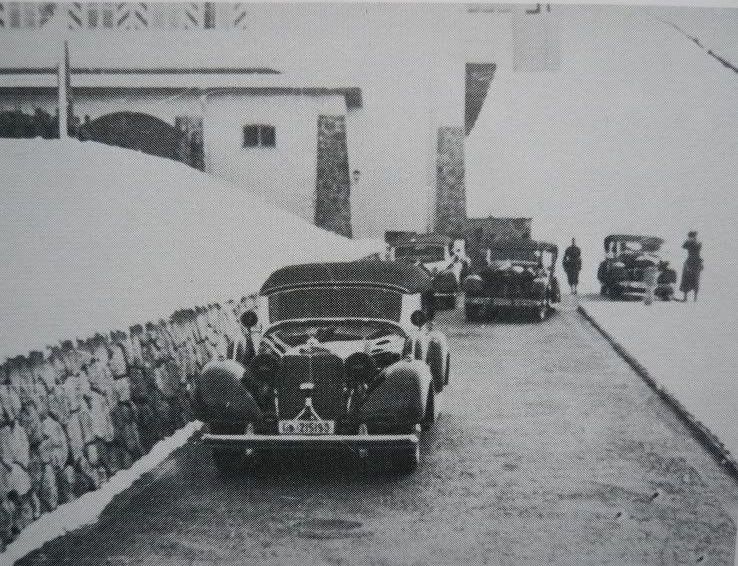 I can't imagine that the residence of the national leader [ used to entertain national and international dignitaries] could not manage such a simple thing a turning circle for their cars.
Yes, there was a steep slope to the side but there was also a kerb to indicate to any driver where he was.
Photos show there was plenty of room to turn.
There was even room to pass on the main /lower driveway.
Post war visitors would have seen a much deteriorated driveway; looking much smaller that it had formerly been.
See also
http://www.youtube.com/watch?v=AbPPLzGkgnI
https://www.youtube.com/watch?v=F1177qPxNA8
Having been there and seeing the widened end of the drive I don't think a VW Bug could have turned around there.
Tons of room
Max