That is true for small ungeared engines, like the Argus As 10.
But the DB 605 has a gearbox, which moves the propeller down, in fact the Merlin seems to have here the advantage.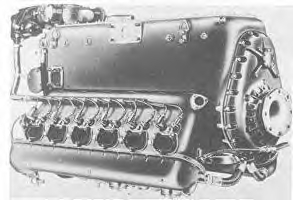 The inverted V-engine is narrowed at top, which could provide a better visibility especially in landing.
Sources of photos:
http://users.skynet.be/BAMRS/Fiesler/argus-en.htm
http://www.pilotfriend.com/aero_engines/aero_db605.htm
http://en.wikipedia.org/wiki/Rolls_Royce_Merlin