phylo_roadking wrote:Even the mass media of the day picked up on

HOW

it was being used to "blow people's minds"....
"What cannot be denied is the use of Nazi symbols, imagery and look in the initial styles and fashion of punk rock. And while these can be explained away as designed to provoke and shock, some more intellectually challenged punks may have actually believed them." -
Punk & the Swastika
Sid Vicious from the Sex Pistols (songs 'Belsen Was a Gas' and 'Nazi Baby'):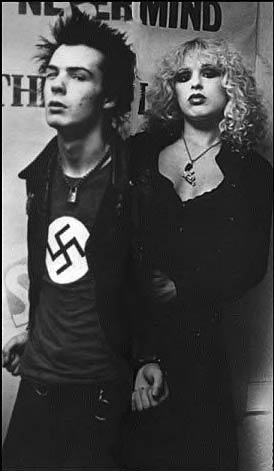 Siouxsie Sioux from the Banshees (song 'Love In a Void' which contained the lyric 'Too many Jews for my liking').