The Holocaust was the systematic, state-sponsored murder of entire groups determined by heredity. This applied to Jews, Gypsies, and the handicapped.
The genocidal killing of lebensunwertes Leben (those unworthy of existence) in Nazi Germany began not with the Jews but with the euthanasia meted out to the mentally and physically disabled, in total around 212,000 Germans and 80,000 others. The mentally ill were also killed in converted shower rooms, which provided the inspiration for what would eventually take place in the Auschwitz concentration camp. It is true that as many as a thousand Jews were murdered in German concentration camps in the six months after the Jewish pogroms of Kristallnacht on the night of 9 November 1938, but it was not until 1939 that the true extent of the Nazis' plans for the Jewish race in Europe began to become apparent. Fortunately by then over half of the Jewish population of Germany had already emigrated, going to the USA, Argentina, Britain, Palestine, South Africa and Australia. Tragically, many also left for places such as Poland, France and the Netherlands that were to afford no long-term safety at all.
The unexpected defeat in the First World War, the abdication of the Kaiser, the threat of Communist revolution, the humiliation of the Versailles Treaty, and the prospect of huge reparations payments to the Western Allies all weighed heavily on Germans. German Jews, who numbered slightly more than half a million, made up less than 1 percent of the population in the 1920s, and were clearly oriented to the liberal-left wing of German politics. They had little political influence, but were disproportionately prominent in publishing, journalism, the arts, the free professions, trade, private banking, and commerce, including the ownership of department stores, which began to develop at this time. Middle-class anti-Semitism in Germany was undoubtedly stimulated by professional jealousy and envy. It was also nourished by the intensive post-1918 propaganda of anti-Semitic organizations that branded Jews with the stigma of wartime profiteering, black-market dealings, stock-exchange speculation, and responsibility for defeat in the war.
In the 1930 elections, the Nazi movement leaped dramatically from 12 to 107 seats (18.3 percent of the total) in the Reichstag, making it the second largest party. In July 1932, the Nazis definitively emerged as the biggest party in the Reichstag, with 37.3 percent of the vote (230 seats), which was their peak performance under strictly democratic conditions. The staggering shift in their fortunes had coincided with their emergence as a catchall party appealing to the unifying ideal of Volksgemeinschaft (national community). They appeared to be a movement that, unlike all its rivals, was able to transcend regional, class, religious, and party barriers.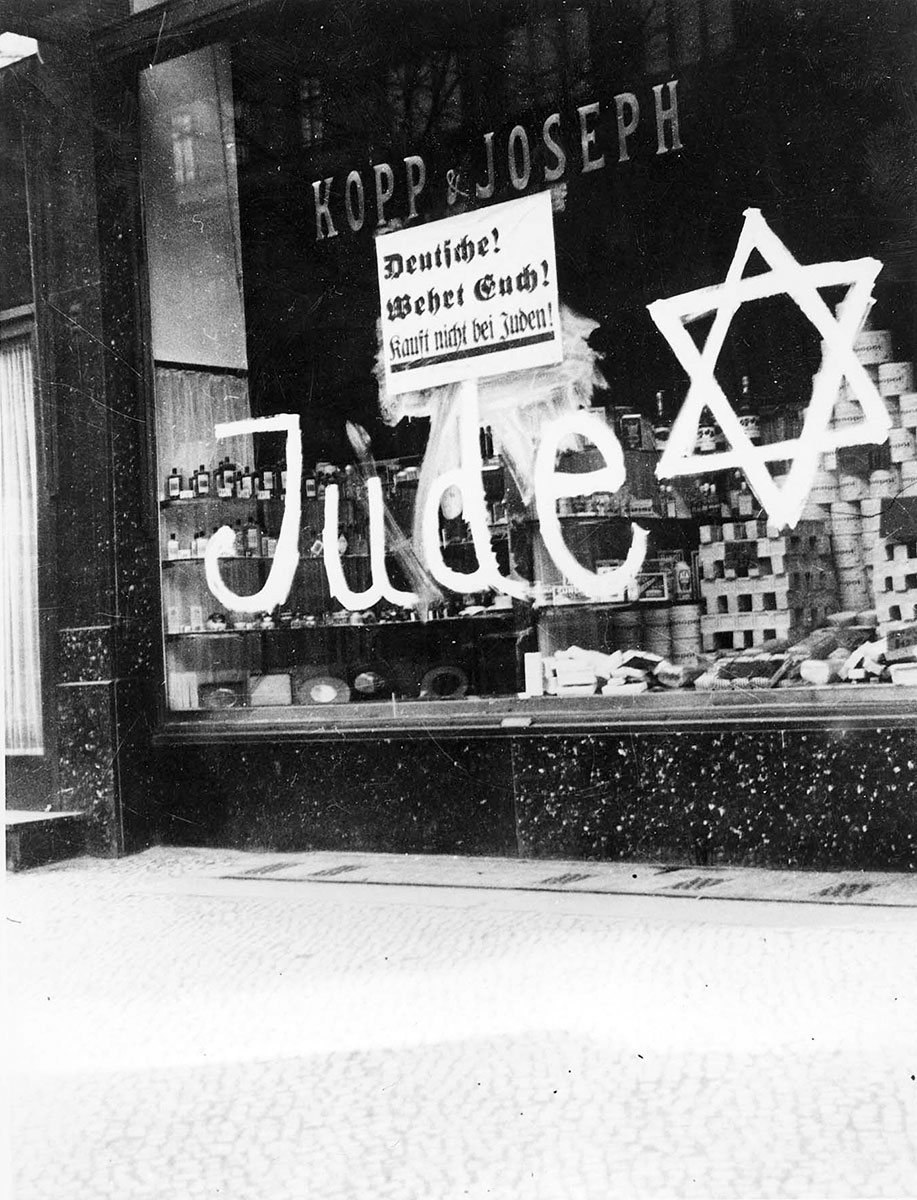 For the complete illustrated walkthrough on The Holocaust visit
https://en.historylapse.org/the-holocaust