either a M/24 or a M/33 - they look the same
The Swedes had 2 main types of depth charges in use: The Sjunkbomb M/24 and the Sjunkbomb M/33.
These differed only by minor changes in their sizes and by some characteristics of their fuze.
They acquired in the interwar period a limited number of Italian depth charges, designated M/27i and M/36i, to equip the Italian motorboats they purchased in the twenties and the 2 Italian destroyers bought in the thirties.
The M/24 had a 804mm length and a 440mm diameter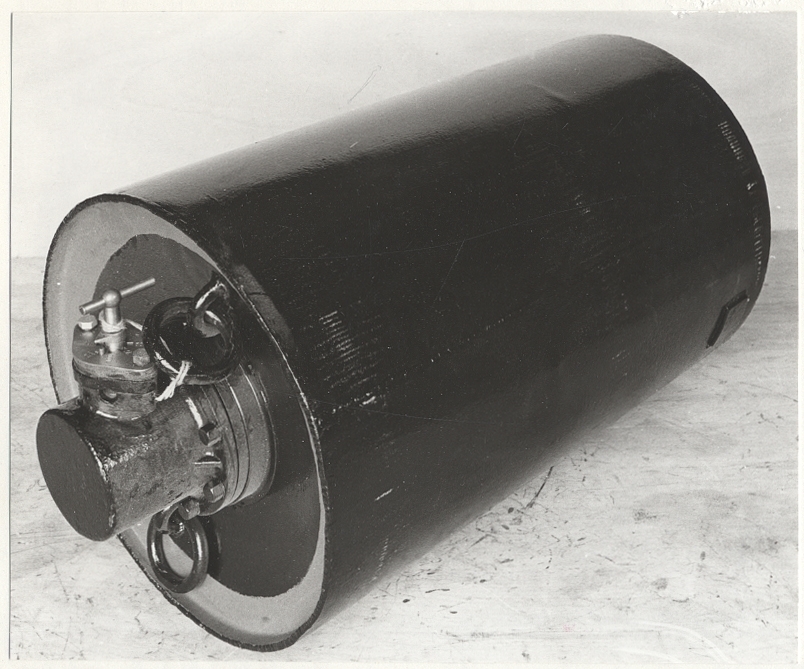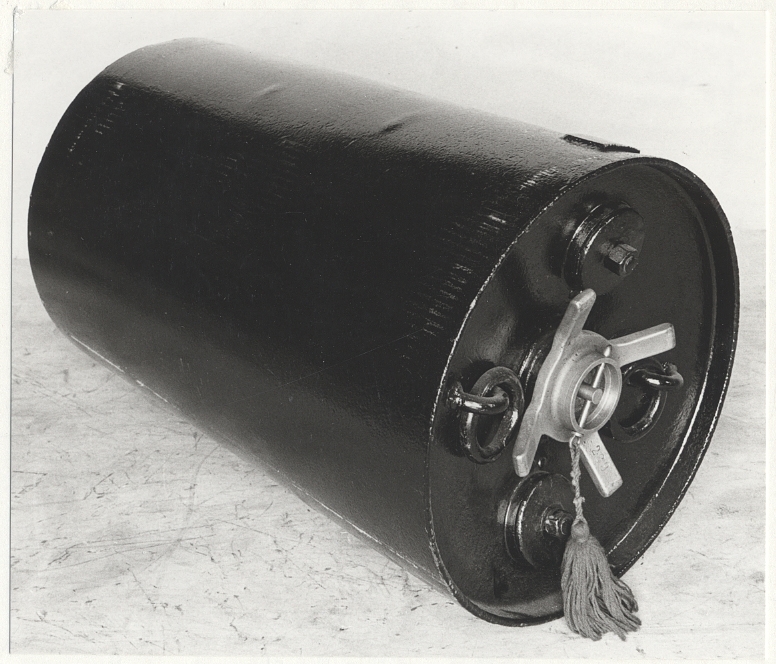 The M/33 had a height of 845mm (900mm with fuze), a diameter of 450 mm (440 mm ?) a weight of 176kg including 105kg explosive (there was an export variant of this bomb weighting 135kg, used by Finland) minimal depth 20m (= safety depth), sink rate 2.5m/s
The M/33 entered in service in 1933 and is still in use today with the Swedish navy!