hello
1- what were the Arms of Services branch colours in use in 1914? It was already the same than in the years 30?
looking the plate below it is easy to recognize the traditional Japanese Army colours but others remain nebulous
Infantry red

Cavalry green
Artillery yellow

Engineers should be brown
but it appears rather orange here
Transport light blue (given to the Aviation after)

Kempeitaï should be black seems grey
Intendance Account Dept a shade of pink or brownish?
Medical dark green

Military Justice white
Veterinary ?? seems darker than the black of the Kempeitaï
[Aviation and Music not forming yet separate branch colours]
2- seeing plates for post-1931 Japanese Army it seems to exist a great trouble around the right colours of 3 of them
Veterinary
Quartermaster/Intendance
Transport
in this one the
Music
even appears in orange (?)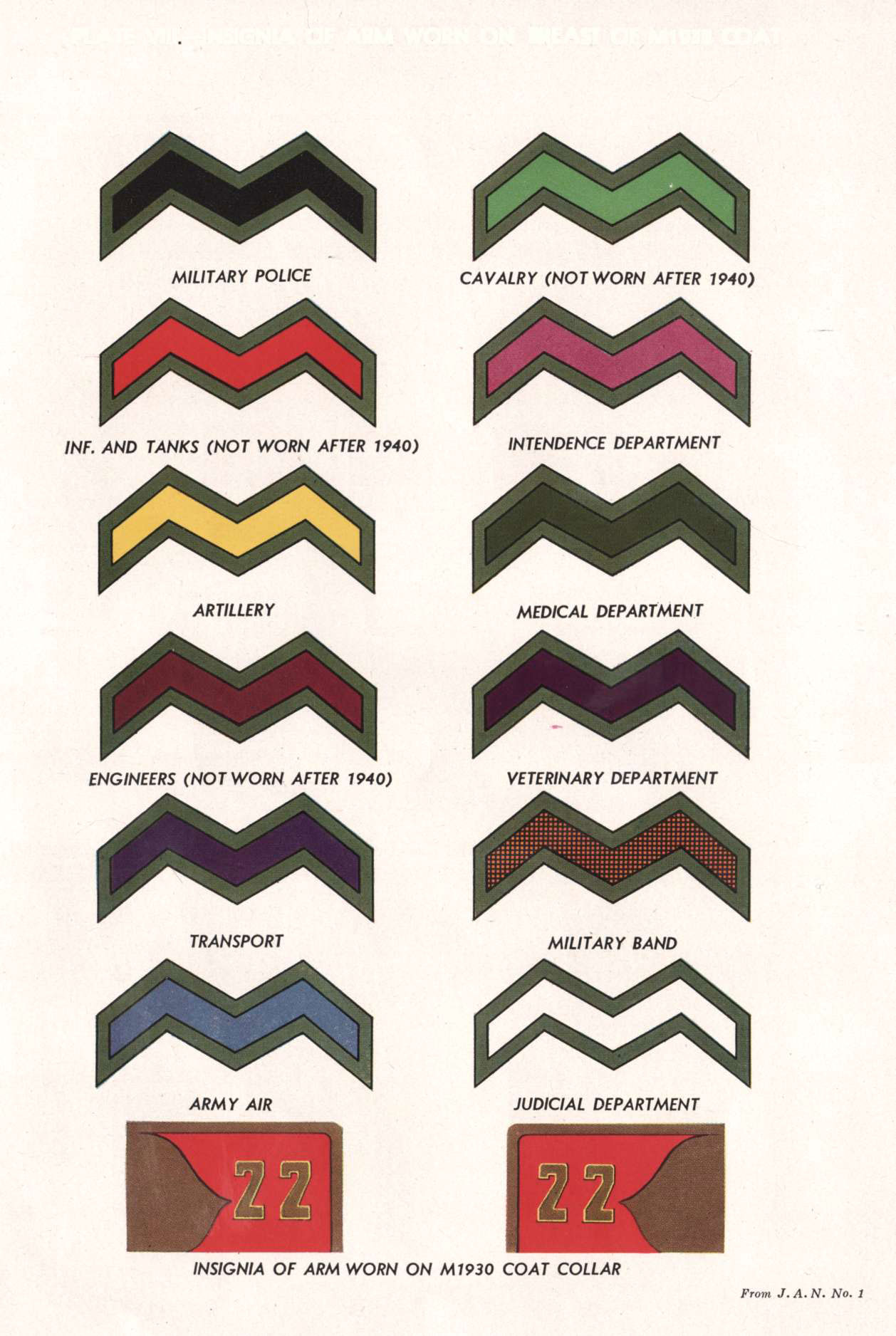 and this last one despite from a Japanese book doesn't clarify at all adding others colours
so I found
Veterinary in purple - greenish - brown - violet - grey
Intendance QM in silver grey - yellowish - shade of white - pink - brown
Transport in dark blue - greenish - violet - grey - a darker shade
why there are so many differences, due to changes?
so what is the definitive accurate colours code in 1914 and after for these 3 Departments
Regards
Loïc