Hi all,
Wondering if anyone can give me any information regarding a 3cm Zwilling, designated M44?
Some years ago I bought a small folder containing the original Wiegenzeichnungen for the this 3cm Flak, but haven't, until recently, had a good look at them. Originally I thought it was just drawings for modifications to the single barreled Flak 38 for mounting the 3cm MK 103. When a friend recently asked for a copy, i thought I'd better make sure that's what they actually were before sending them off and the cradle appears to be designed to mount two weapons.
I can't find any reference anywhere relating to a 3cm Zwilling other than in the MkIV Kugelblitz, which I'm fairly certain it isn't because of the Kriegsmarine reference in the stamp "....... Plankammer d. Marine-Waffenamts....", and all the photos I've seen of the mounts in the Kugelblitz.
Here's a couple of photos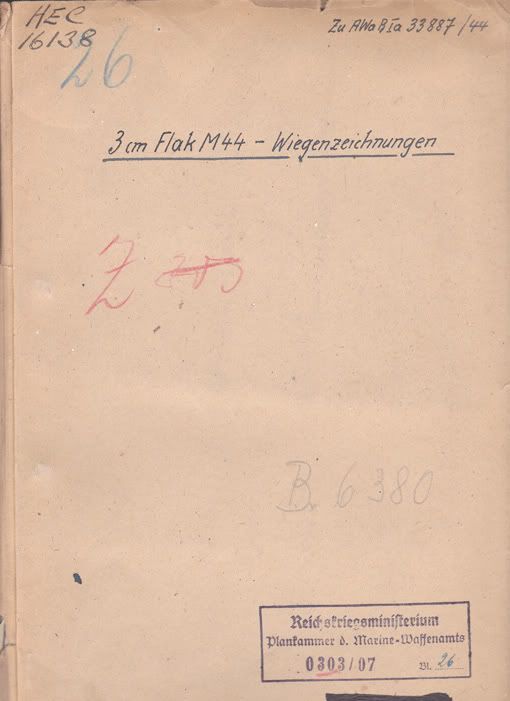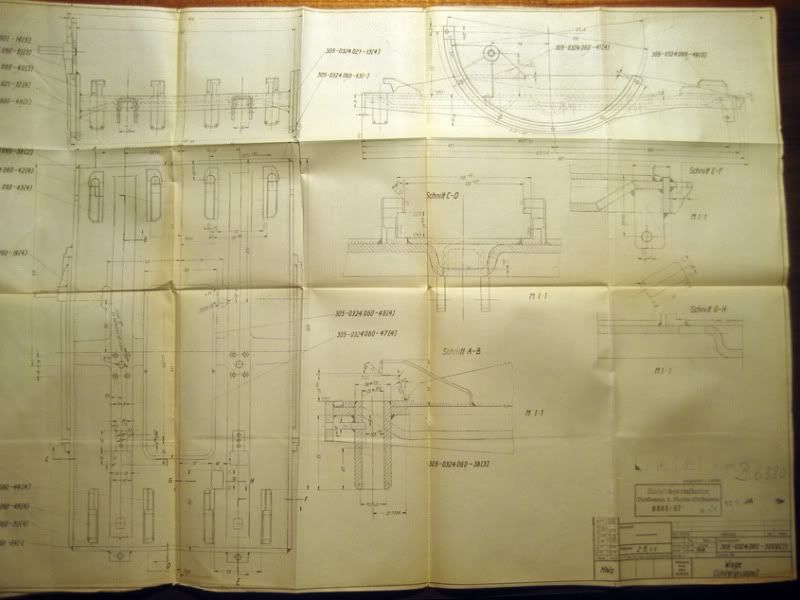 Cheers
Allan