jopaerya

wrote:

↑

08 Sep 2018 07:46

Hello Jürgen

It looks like that ammo rooms had also a radiator for warming, just like the bathroom .

You can see in the ammo room a large niche for a radiator ??

Maybe the Lufthitzer could also be used for ventilation when they running cold water in the pipes ??

Regards Jos
Hello JEF, hello Jos,
Thank you for the "three J´s" discussion.
As I thought, in Norway (Austratt) refrigerating is not necessary.
I did not pay much attention to the (small) radiator in the ammo-magazines even though this fact has been extra mentioned in the french after war report.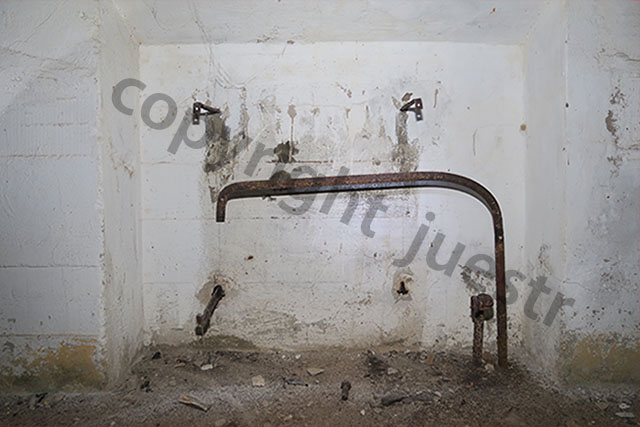 Whenever I have been inside the Bunker it was always cool (april, may, june, september) – and rare are the days when the temperature outside is near the freezing point. As the whole Bunker is covered by sand and 3,50 m concrete the temperatures will not change very much.
Within the limits of 15 degrees it is not so difficult to heat or to cool the magazines.
So the idea to use the heat exchanger as cooling device as well is really not bad. The groundwater is really "icy".
Next time I will mesure both temperatures: inside air and water.
Conclusion (for the moment): no refrigerant compressor necessary for cooling, the radiator plus preheated air will be sufficient for warming