German World War II S84/98 bayonet for the Mauser K98 rifle, made by manufacturer E.u.F Hörster in Solingen in 1939.
In very good condition regarding it's age (the best i've seen so far), with matching numbers on bayonet & sheath, most of the original bluing intact plus a handle mechanism in working condition.
Also never sharpened or tinkered with.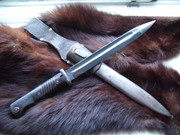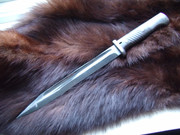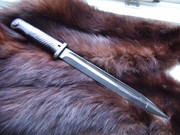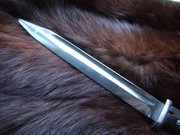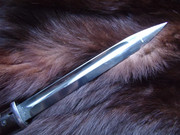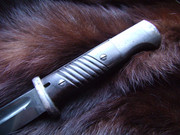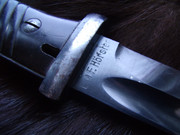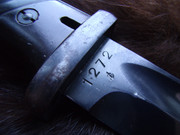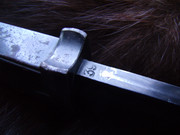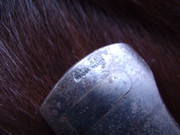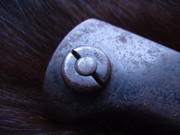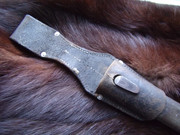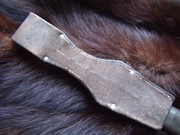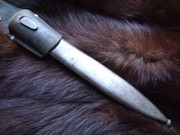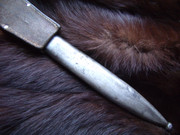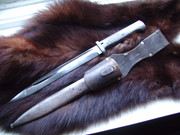 Specs:
Overall length: 15.16 inches (38,5 cm)
Blade length: 9.88 inches (25,1 cm)
Blade thickness: 5,7 mm
Grip panels: Bakelite
Steel: deep blued carbon steel
Sheath: carbon steel
Belt frog: leather