Actually, what
color
is the Helferins' uniform here?
I assume this, an original: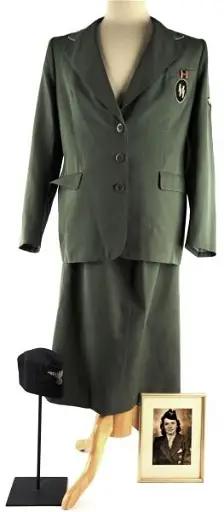 I see that the cap is distinctively black.
And do you know if the SS Helferins ever worn
brown
uniforms, like this:
https://colorcodes.io/wp-content/upload ... b1/notWebP
, and if so, what group of helferins they were?...
Uniforms, insignia, the ranks, it's sort of new to me and I am trying to make sense of the picture (pun not intended
)
I understand that different groups of Helferins had uniforms in different colors, I am trying to establish whether
the same group
(such as the communication assistants seen here) had any kind of
variety
in their uniforms (including but not limited to color) or was that pretty much a fixed thing?