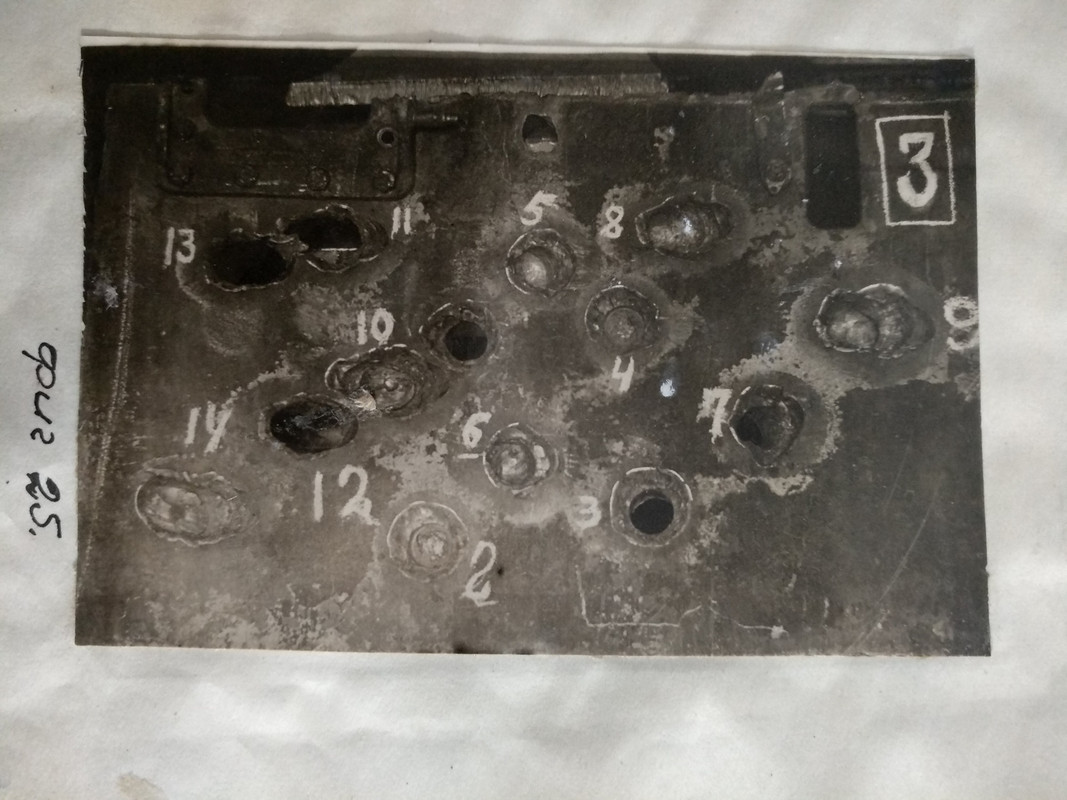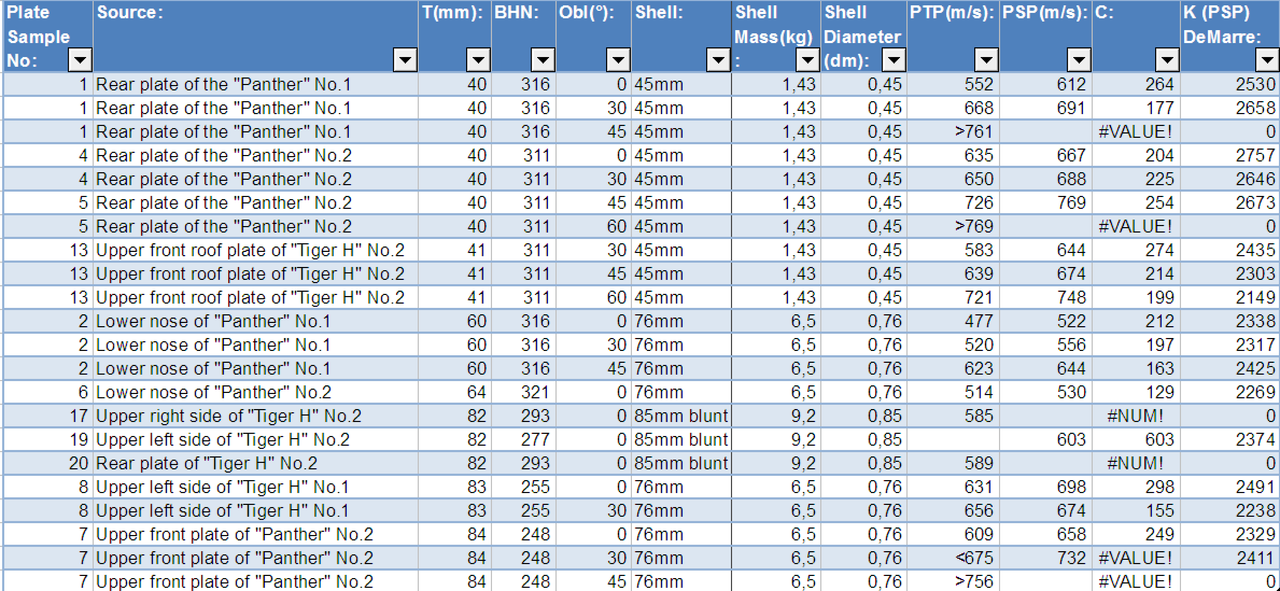 From my analysis of this data, I believe the penetration of the soviet 45mm gun can be described using DeMarre coefficient of 2648 (point of 50% probability). For the 76mm one, the K coefficient would be 2317. For the 85mm blunt tipped shell the K seems to be ~2400.
Using this data I've compiled these penetration tables against german RHA using modified DeMarre equation: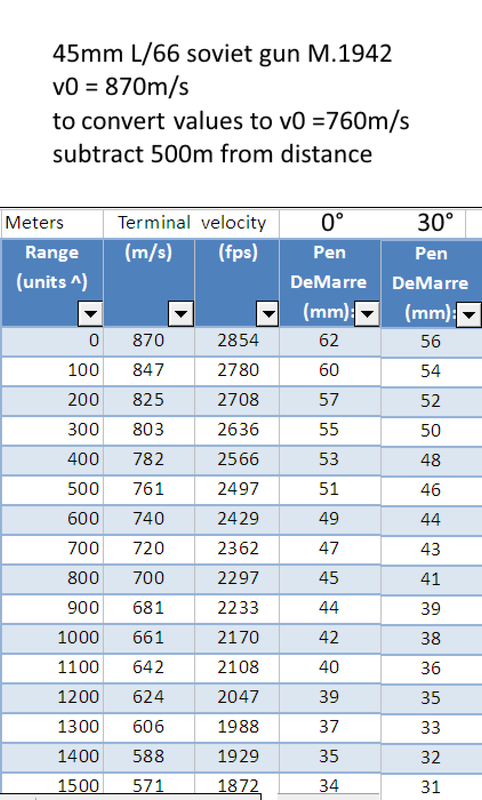 45mm L/66 ATG should be able to perforate the Panther's lower side at up to 1100m at 0° (600m for the L/46 gun) and the rear armor at up to 850m (350m for the L/46 gun).
viewtopic.php?p=2355589#p2355589
I remind you that Pz.III and IV had face hardened armour at the front and these values are not directly applicable to them.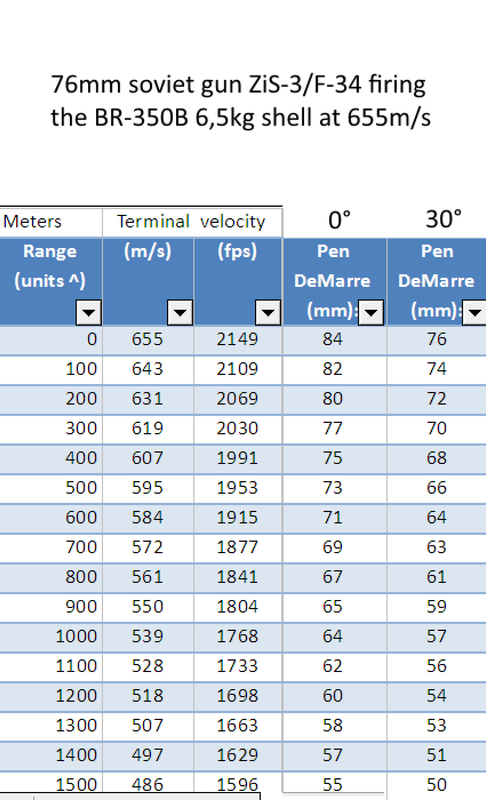 We can see that this gun will halfway reliably perforate the Tiger I upper side (82mm/0°) only from 100m. Lower side, where it's not protected by the running gear, can be pierced from up to 750mm at 30° angle.
One thing to note: by now it's clear, beyond any reasonable doubt, that the soviet blunt tipped shell are less affected by slope of the armour, at least between 0 and 30° and the T/D ratios investigated here.
The slope multiplier is only ~1,1 as opposed to the commonly accepted value of 1,23 for sharp tipped shells.
I wonder, if perhaps the sharp tipped shells would be less affected by slope as well when striking under such conditions where their nose shatters, as for example against face hardened armor.
Too bad that currently I have little testing data to tell one way or another.
Excel spreadsheet:
https://mega.nz/file/CbRTEBiL#KT8eo9Ndd ... 4IIi2tRdKU
the report itself (in russian):
https://mega.nz/folder/fLRmmSiD#ZrnkDPzyMthz7RmA7VfN-Q