Mansteinpearl

Member
Posts: 49
Joined: 27 Mar 2012 01:31
Hello dear friends
I'm very interessed by 2 spanish cross
One with swords, and one without !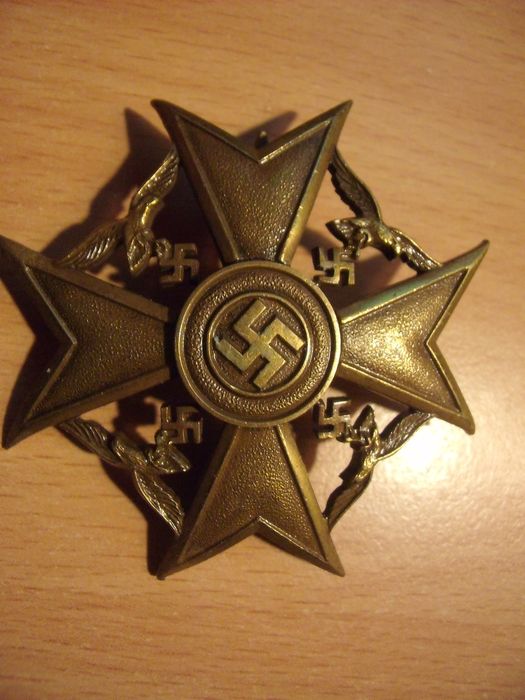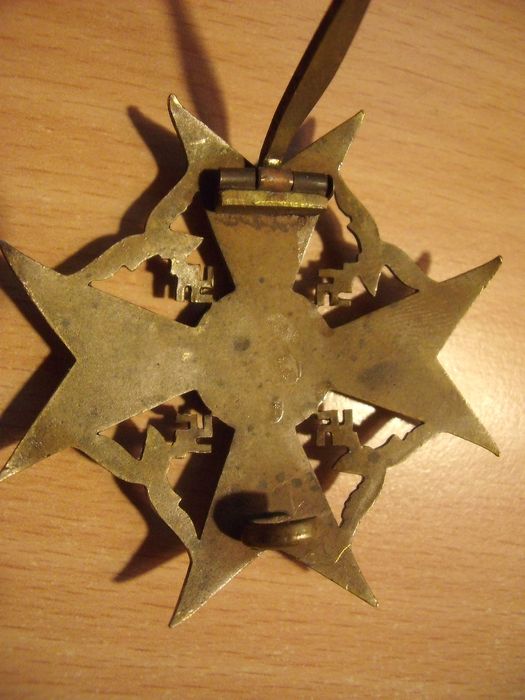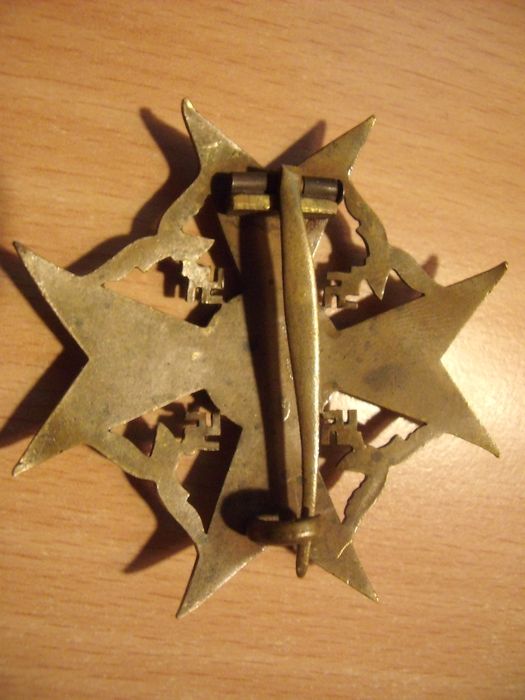 Thank you
---
John G.

Host - Militaria sections
Posts: 5222
Joined: 25 Apr 2006 18:56
Location: USA
The Bronze without swords appears to be an unmarked "one pc." (meaning the LW eagles are struck as part of the badge, not sodered on as in "every other version"......
something some would still be "leary" of (skeptical
)....but it is in "Niemanns #3", pretty much as "this version".
The Bronze with swords does seem to conform to the 2nd-type "L/11" version, but doesn't appear to be marked....I'm not enough of an expert to say if there are unmarked "L/11s" or not....I'm not liking the quality and color....but that might be a photographic effect.
Noone can be 100% based on just photos.....and these "could be alot better"..... I'd now go to the next step and post them (better pictures, too!) on other speciality forums (WAF, Gents., etc.) for opinions.
Sorry I can't be more specific....you should study the threads about "Spainish Crosses" on the WAF....they show nearly every recognized variant and often every known repro., but you'll need to join and need to put in the effort.
Good luck...
John G.
---
Mansteinpearl

Member
Posts: 49
Joined: 27 Mar 2012 01:31
Hi John
Thank you for answer, i appreciate !
I have open a thread on WAF :
http://www.wehrmacht-awards.com/forums/ ... p?t=646002
Thank you again
---
William Kramer

Host - Militaria sections
Posts: 2783
Joined: 27 Oct 2003 04:48
Location: Illinois
Hello there,

Please post additional photos of these two if you do purchase them.

William Kramer
---
---
Who is online
Users browsing this forum: CommonCrawl [Bot]