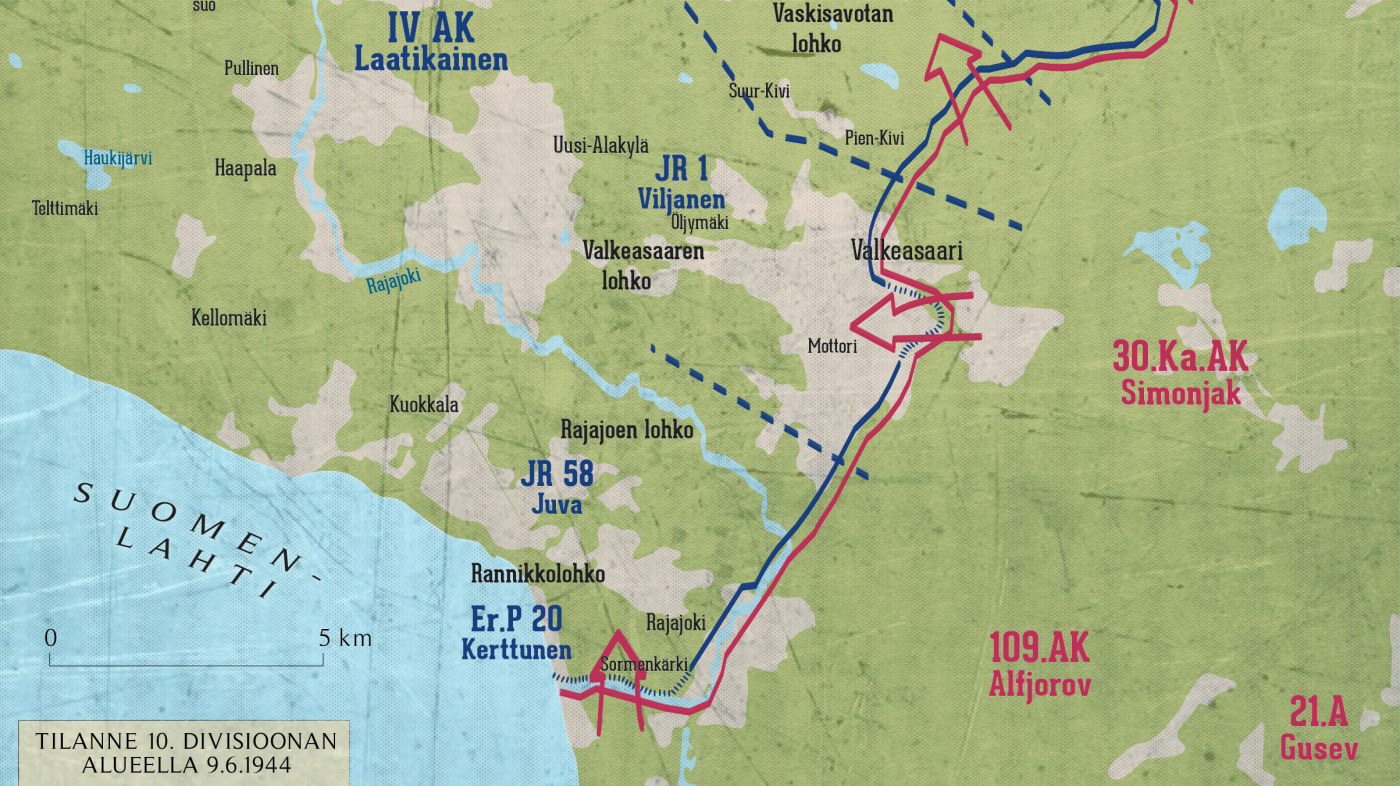 I'm looking for a detailed description on the defences of JR1 at the time of the Soviet main attack. Especially the AT assets.
I have the Swedish version of Ilja Mosjtjanski's
Schtrum "Karelskogo valla"
(Karleska näset 1944 - slutstriden)
which includes some information, including a map that suggests the area where JR1 had small villages called Old Valkeasaari, Olchovka and Aleksandrovka.
Here's a picture of what seems to be anti-tank obstacles, supposedly in the JR1 near Valkeasaari: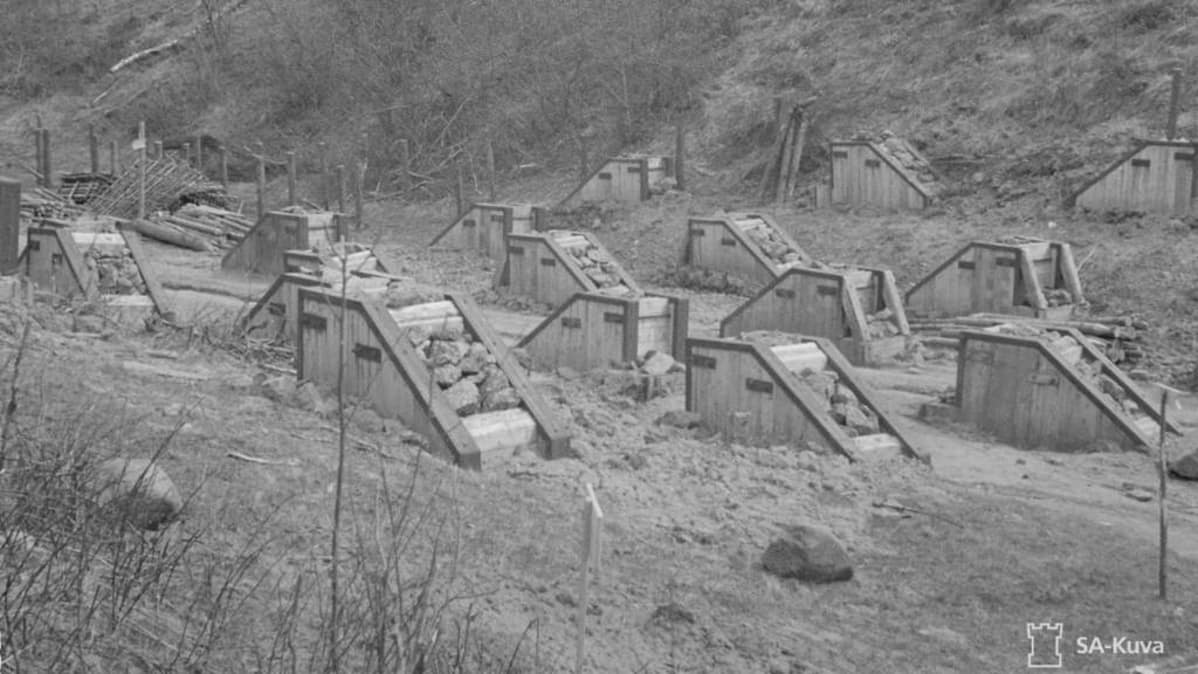 source:
https://yle.fi/uutiset/3-6808089
Simo Liikanen (
Panssarinmurskaajat. Panssarintorjunta talvi - ja jatkosodassa
) claims that there were a total of 18 anti-tank guns within the JR1 area. This correct?