What if Afghanistan would have entered WWI on the side of the Central Powers after the Neidermayer-Hentig Mission would have made it to Afghanistan? For the record, this probably requires Afghan Amir Habibullah to die or get assassinated at least several years earlier than in real life. I do know that there were prominent forces in Afghanistan's royal court who were advocating in favor of an Afghan enter into WWI on the CP side due to their dislike of Britain, though. Anyway, with Afghanistan entering the war, what subsequently happens to it, its neighborhood, and the rest of the world?
For the record, I don't think that a military pipsqueak such as Afghanistan would actually be able to cause significant trouble for the Entente. After all, even if Britain has a limited number of troops to spare, it could
probably
rely on some troops from its ally Japan in such a scenario. Japan didn't have any troops fighting in Europe during WWI to my knowledge, but Afghanistan is much closer to Japan and thus Japan might be more willing to send some of its own troops there--especially if this could make a crucial difference there. I'm presuming that the Entente's main way to attack Afghanistan would be through Britain due to the presumably underdeveloped Russian railroad system in Central Asia and especially on the Russo-Afghan border. I do wonder if the Entente are going to try supporting any separatist movements in Afghanistan in this scenario similar to how the British supported the Arabs' rebellion against the Ottoman Empire during WWI in real life. Of course, it's worth noting that considering that most of Afghanistan's minorities are located in its northern territories, the most realistic way to access these minorities would probably be through Russia: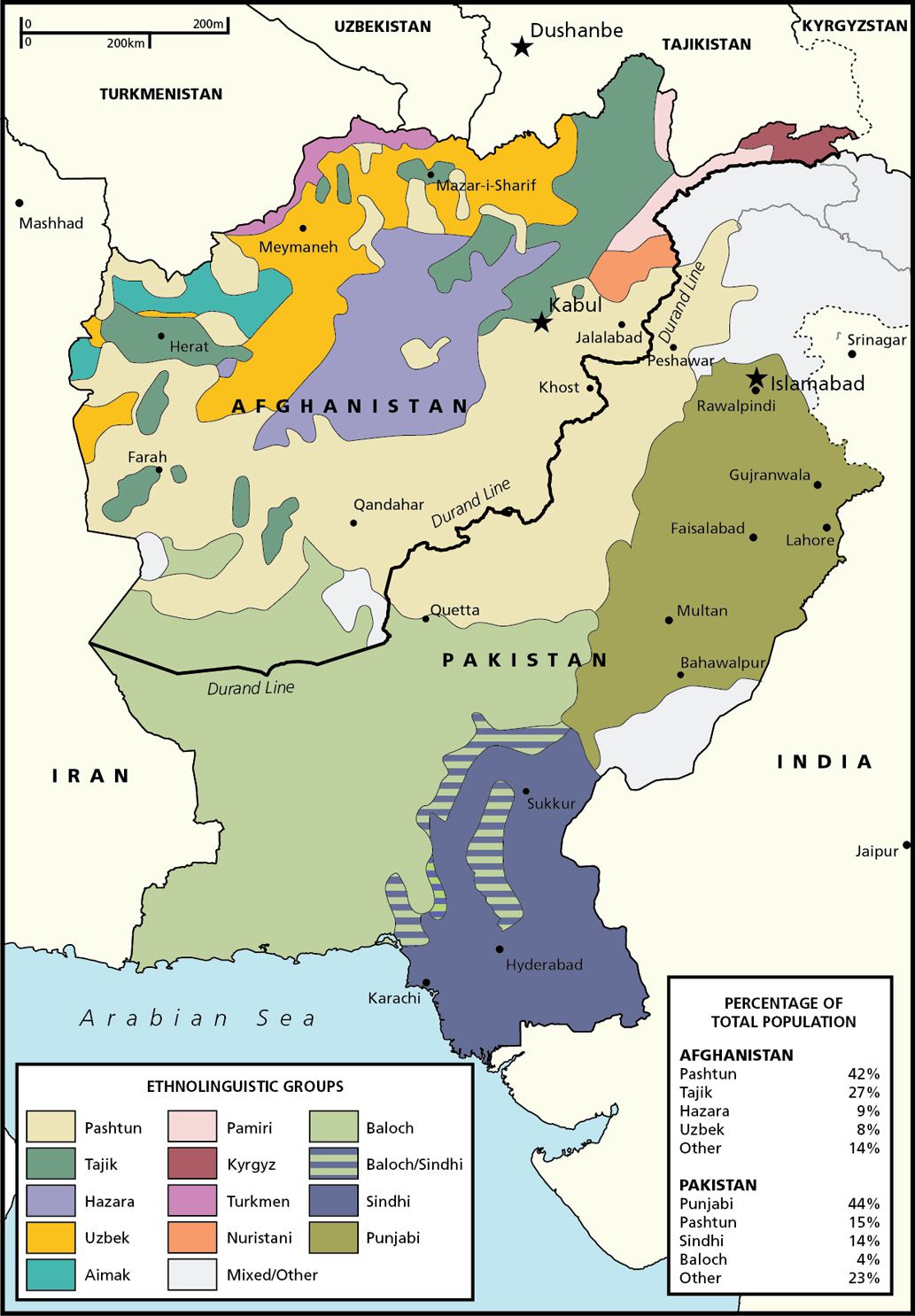 I suppose that another question would be whether Afghanistan is going to be able to last long enough in the war in order to get some additional territories from the Treaty of Brest-Litovsk or whether the Entente are going to be able to crush Afghanistan and force it to sue for peace before that point in time. I also wonder what exactly the post-WWI situation and settlement in Afghanistan and the rest of the region is going to be after the Entente presumably still win WWI on this scenario.
Anyway, any thoughts on all of this? History Learner? Anyone else?