Hello all.
I'm just watching a documentary about the Berlin battle and I've come upon a piece of machinery I really wish to learn more about.
Simply put, it seems to be, almost a plough that is towed by a locomotive. It anchors an arm into the ground and through the train tracks themselves. As the train moves forward, the arm drags behind completely destroying the track sleepers.
Here's a quick picture I managed to get of the resulted damage.
Additional pictures: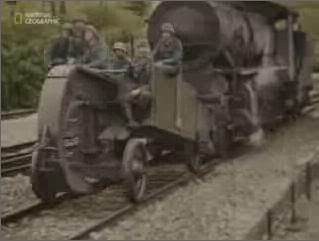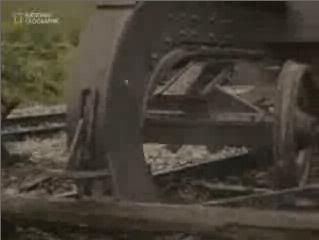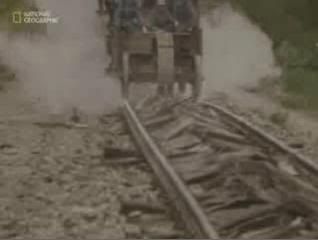 Afterwards, the Germans destroyed the remaining tracks with explosives.
I'm wondering if this piece of machinery had a particular name or if there's any websites where I could learn more about it?
Cheers for you time.