I just discovered this little beast tonight: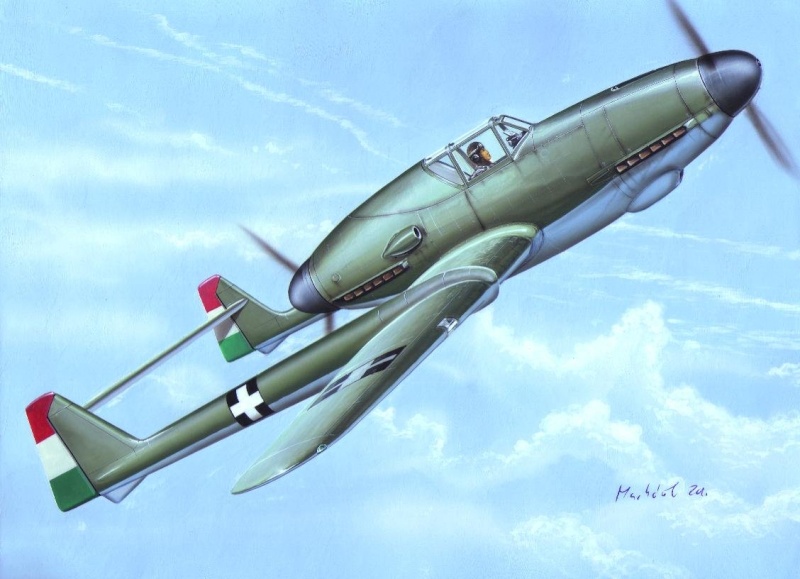 In 1943 the Marton XV-01 was developed as a heavy fighter. The twin-boomed tricycle gear design was designed to use two DB 605 engines, one tractor and one pusher. It was to be armed with a 30mm engine-mounted cannon, two heavy machine guns in the cowling, and additional cannons in the wing roots and boom leading edges. This would make for a very heavy hitting aircraft. The aircraft was to have an ejection seat, designed on a twin rail system powered by a spring. In 1944, the fuselage and wing structure were completed, but they were destroyed in an Allied bombing raid in April 1944.
Does anyone have a drawing and some data?
Dave G
The PT Dockyard
Http://www.ptdockyard.com