These appear to be routine photographs of Kripo at work but I am wondering if anyone can confirm the location, timeframe and what is likely going on here ?
Originally I thought this was a Freemason hall of some sort being dismantled but this appears to be a Christian church, with Celtic looking animal designs on the embroidery and I can make out a crucifix among the items being examined /used and possibly removed.
Examination of items (4 uniformed men, 3 plainclothes along with 2 women) note the objects laid out for review on both tables as well as crates on the ground ?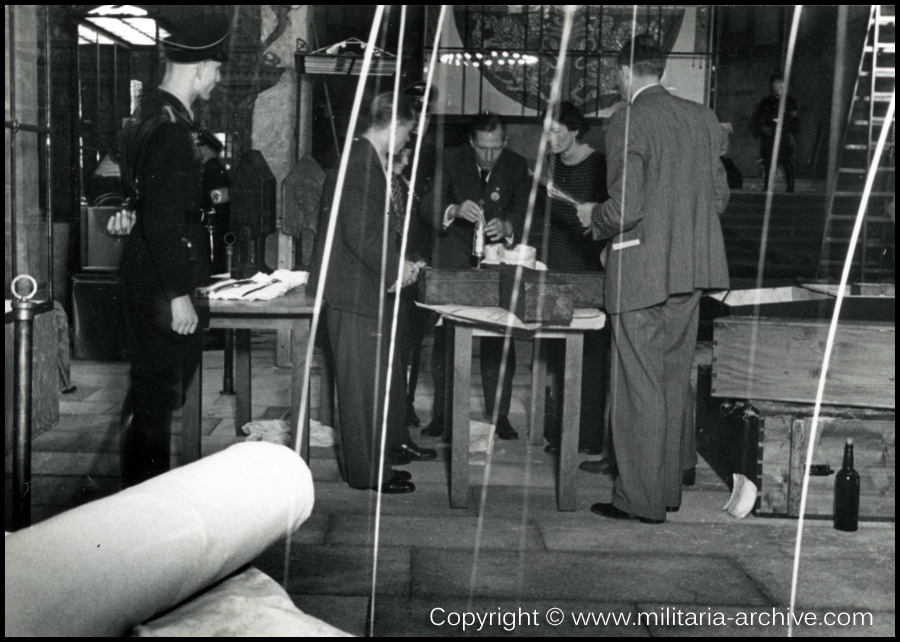 Examination of items detail (Crucifix, Cross shaped box Medieval/Celtic animal designs and distinctive church features)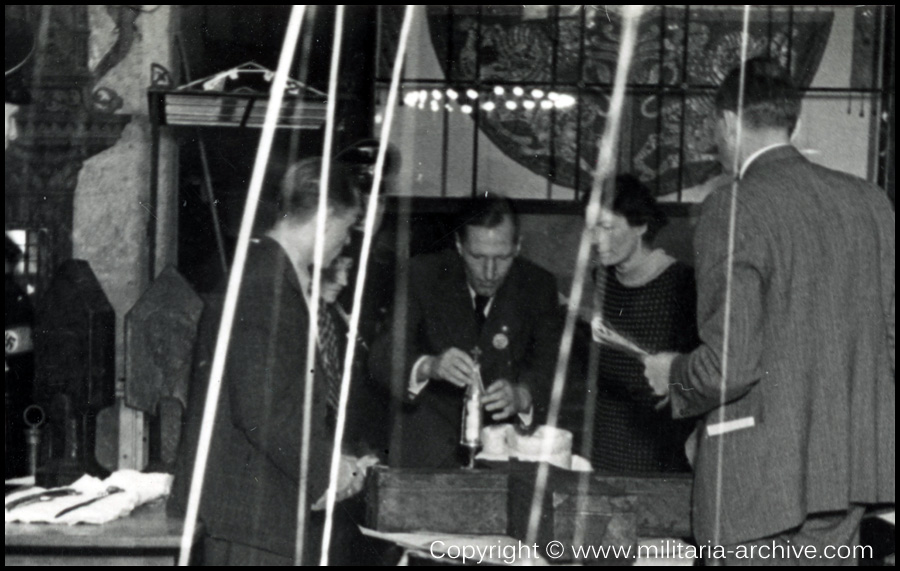 Uniform detail - anyone know the rank ?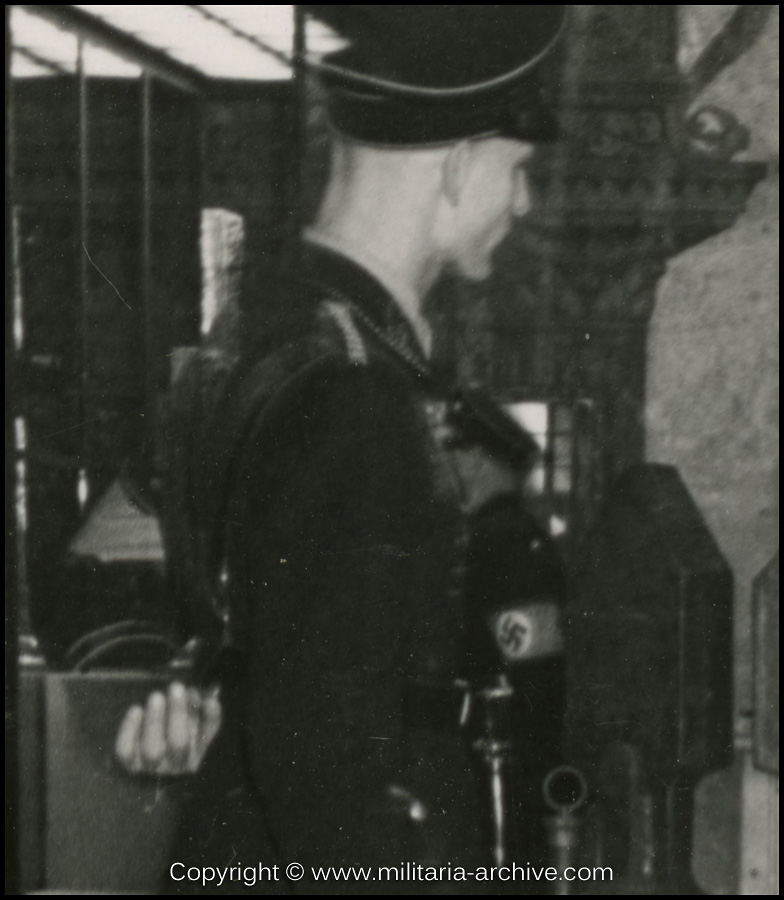 Writing on the back - anyone make out the third word ?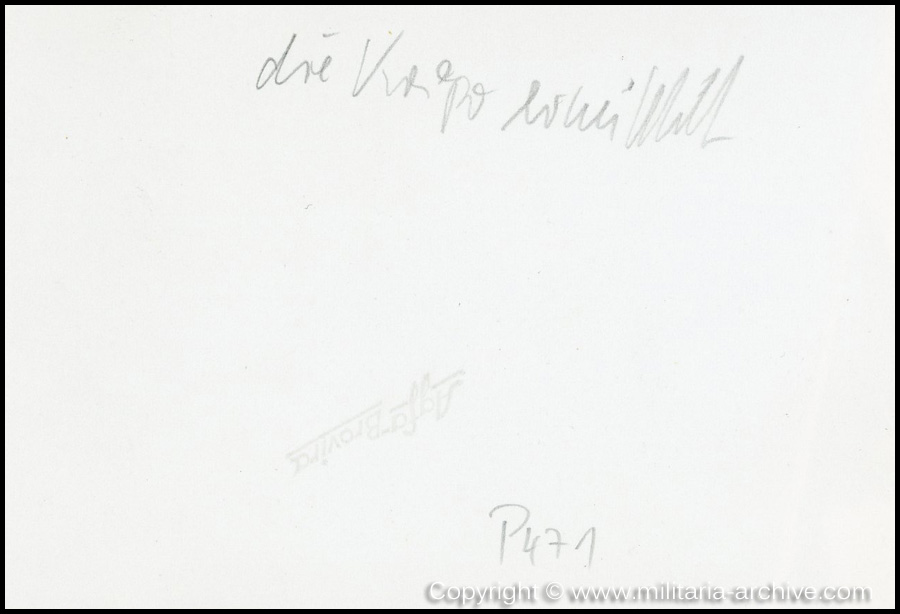 Post -Examination departure - note the swastika carved into the door, woman and party badge wearers;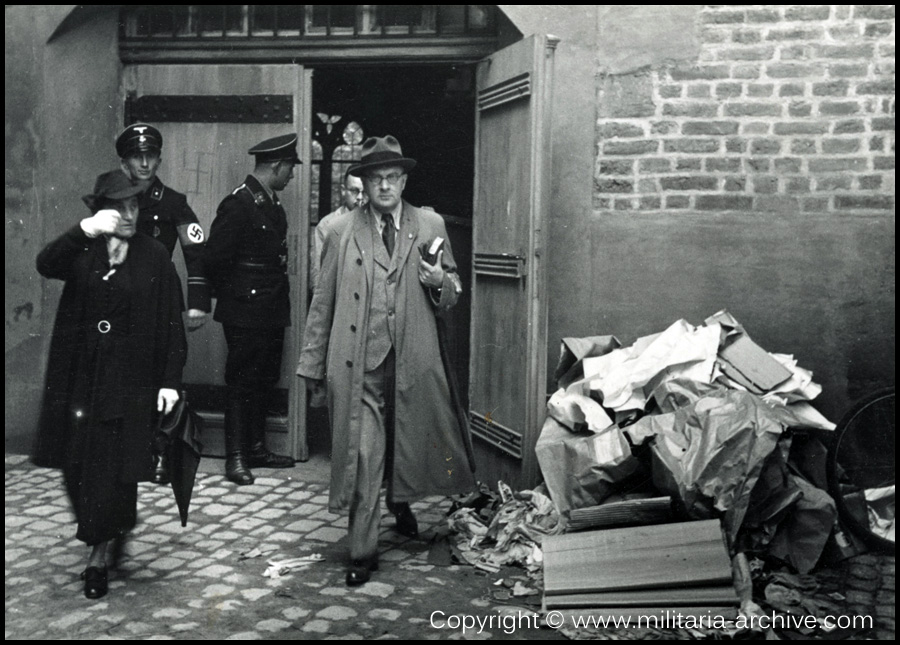 Loading onto train, could this be a small coffin or relics/artifacts & more party-badge wearers.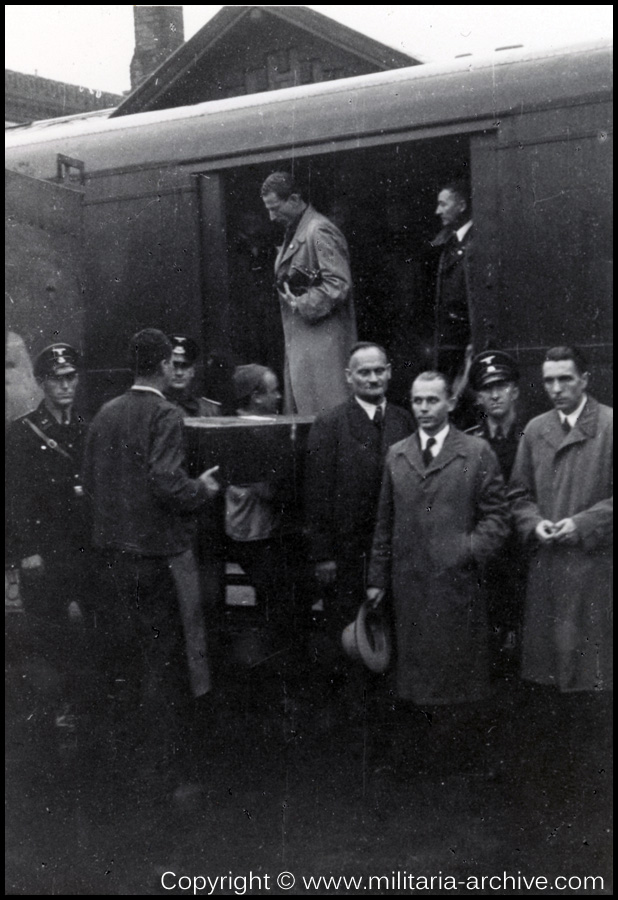 If anyone recognises anything about them I'd be interested to hear. Thanks for checking.
Regards,
Gerard