aurelien wolff

Member
Posts: 347
Joined: 12 Aug 2018 00:31
Location: france,alsace
first time I encounter this interpretation:
http://modelstories.free.fr/analyses/av ... index.html
Usually it's presented in red with a white circle: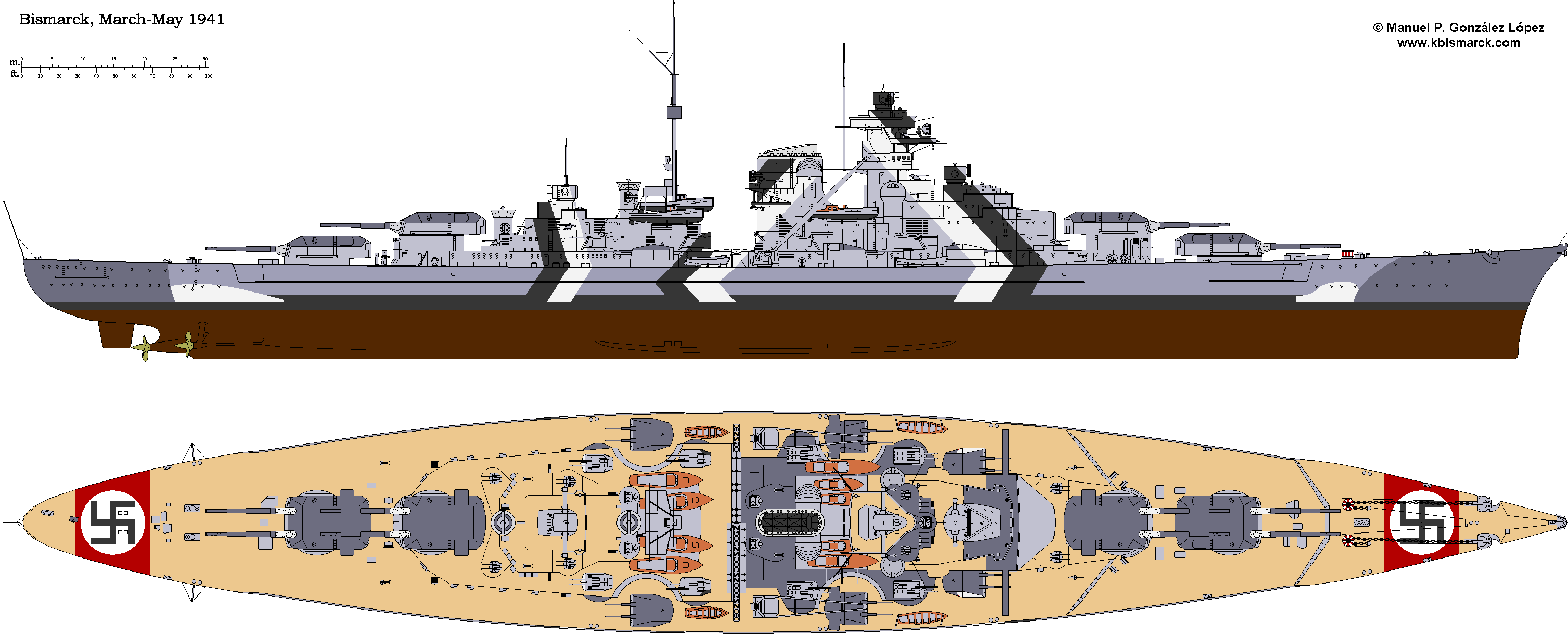 ---
Takao

Member
Posts: 3051
Joined: 10 Mar 2002 19:27
Location: Reading, Pa
Seen it a few times this way, but mostly it is a solid grey stripe.

The Bismarck was instructed to paint out or otherwise cover the air recognition markings during her sortie. The Bismarck covered her's with canvas/tarp. On the model, you can see many tie down straps. Still, there is speculation if the swastika was covered or uncovered.
---