TheMarcksPlan

wrote:

↑

14 Aug 2021 01:15

Again we have an inability to follow the logical distinction between a feedstock issue and a refining issue.
The excellent new book
The Secret Horsepower Race
contains new archival research on German fuel that confirms TMP's contention that Germany's avgas issues in WW2 primarily related to feedstock issues. The author is cagey about sharing excerpts from his still-selling book on Twitter but has shared parts of his ongoing research on
Twitter
, so I'll share them here:
1st July 1936, IG Farben Ludwigshafen, Dr`s Cunradi, Otto and Penzig detail observations in trends in aviation fuels. The DVL was noted to have developed a leaded fuel with 133 Octane. "ET 100" was Iso-Octane, was the main ingredient which gave Allied 100 Octane its performance.

The point of this is just to demonstrate that had Germany not posessed difficulties in the supply of certain ingredients, they would have had no difficulty whatsoever in matching the fuel octane developments in any other nation. German fuels chemists were excellent.
Tweet attachment: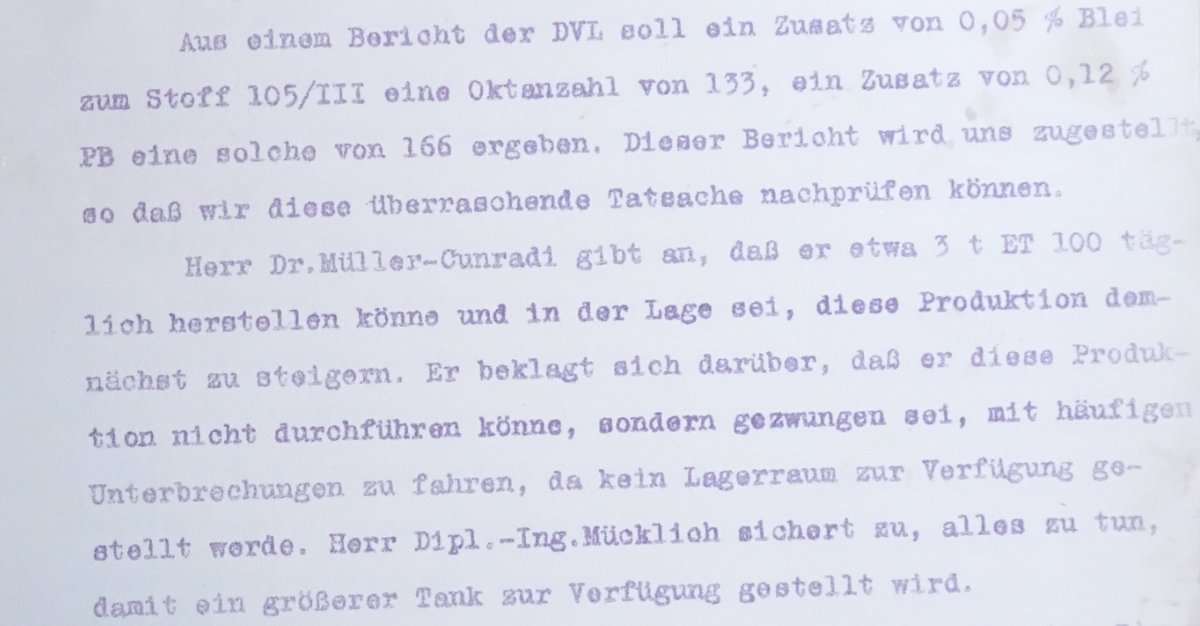 Author (Calum Douglas) also documents that later-war German C3 fuel was, at rich mixture, better than British Air Ministry 100 fuel:
Unless you`ve read my book, its almost certain that everything you think you know about German aviation fuel in WW2 is wrong. It definetly needs a lengthy video, but the German high grade fuel was in many situations, better than Allied 100 octane ("British Air Ministry 100")