no answer in "Oklopna Vozila i Oklopne Postrojbe u Drugom Svjetskom Ratu u Hrvatskoj, II. dio"
This armored car appeared in anti-partisan in 1942, supporting the Prinz Eugen.
(source: Tankograd German Panzers & Allied Armour in Yugoslavia in WWII page 44-45 by Bojan Dimitrijevic)
I thought to commercial cs8 Morris.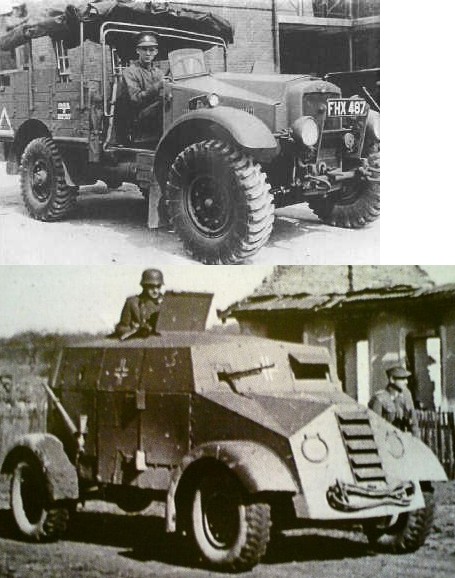 A picture of this armored car is in the Panzerwrecks 2 page 29 top left, captured near Ljubljana in May 1945.